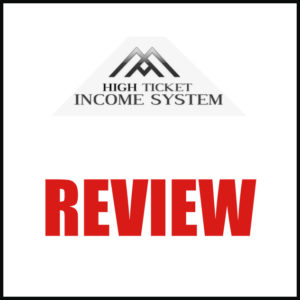 Welcome to my High Ticket Income System Review!
It's never a good idea to join a company without knowing much about them!
So how can you make sure you are making the right choice when choosing a company to join?
RESEARCH!
Reading reviews is one of the best ways to learn everything you need to know about a company, so I'm glad you're here!
My review will cover the company, the products, and the compensation plan.
So without further ado, let's get to know High Ticket Income System!
What Is High Ticket Income System?
High Ticket Income System is based in Pennsylvania, USA and is the brainchild of Dale Payne-Sizer.
Dps Marketing Group is the mother company which is also owned by Dale Payne-Sizer. He is also the owner of many other marketing companies like Infinity Profit System. However, the contact address of High Ticket Income System is also used by few other MLM companies. Seems like all of them were owned by the same group.
They are the most popular in the USA and accounting for more than 80% of their web traffic. Their web domain is registered in March 2017 but sad for just a year.
That is all about the company. Let's check their products.
Products Offered By High Ticket Income System
High Ticket Income System for some reason doesn't have any retail products or services on sale, but you can promote the affiliate membership which comes bundled with marketing courses.
The High Ticket Income System Review Compensation Plan
Affiliates must gift each other $1000 through affiliate sponsorship in High Ticket Income System. So, this is one of those gifting MLM matrix.
You must pay a $100 admin fee when you join High Ticket Income System, you also need to make a gifting payment of $1000.
The person who sponsored you gets $500 and their upline gets $500.
You can say that this is a two-tier based system where only upper-level members get paid.
My Final Thoughts On High Ticket Income System
High Ticket Income System discloses only vague information. Also on closer inspection, the office address seems to be used for many other MLM businesses. Many of them failed and its only logical for the owners to close them and launch a new MLM business.
Also, they do not have any real products or assets to make money from and pay ROI for their members. They have only the admin fee to generate income. Basically, they are taking the money from the new members and paying off old members. When the recruitment will slow down, this system will not be sustainable anymore.
Overall nothing about them seems to add up. Therefore I do not have any reason to recommend investing with them. Rest is your choice.
I hope you enjoyed my High Ticket Income System review and learned valuable insights into the company.
My Personal Recommendation:
Now if you're looking to earn a substantial income from home I strongly recommend establishing "multiple" streams of income. The following the link that I've posted here below reveals a proven system in which you'll have someone who is already making six figures a year, guide you to six figures within the next 6 months by the hand… How cool is that, aye 😉
In fact, check out what some of the others saying:
Sarah G.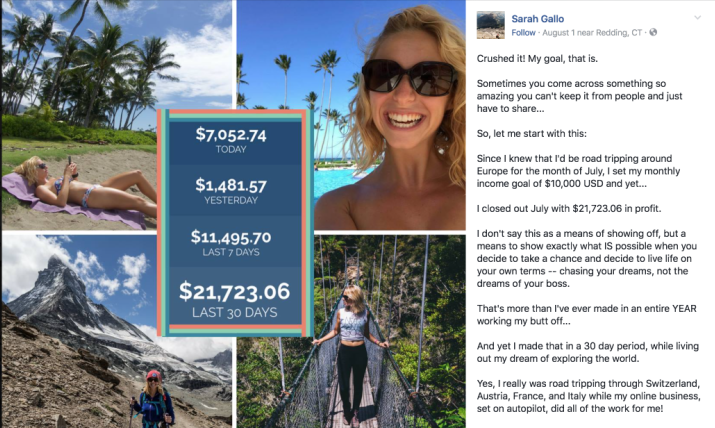 Daniel C.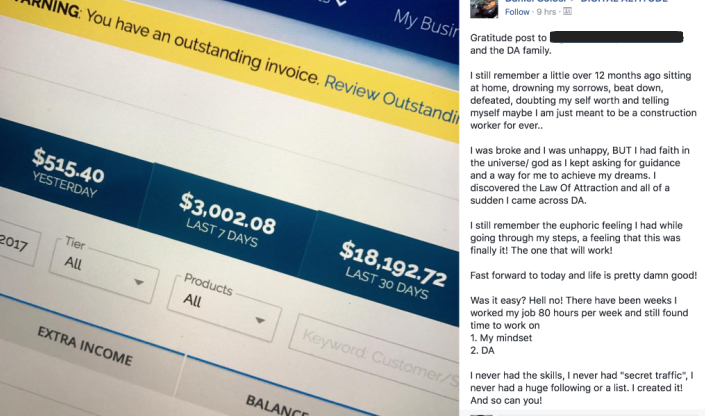 Now it's your turn!
Press play watch the video below and get started now.
Again, I hope you enjoyed this High Ticket Income System review and I'll see you all at the top!
God bless,
Nathaniel Laurent
 PS. All questions are welcomed, feel free to comment below… again God bless!