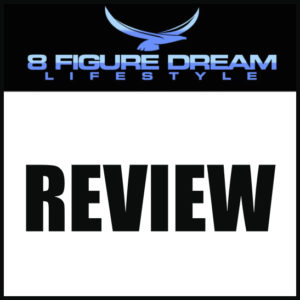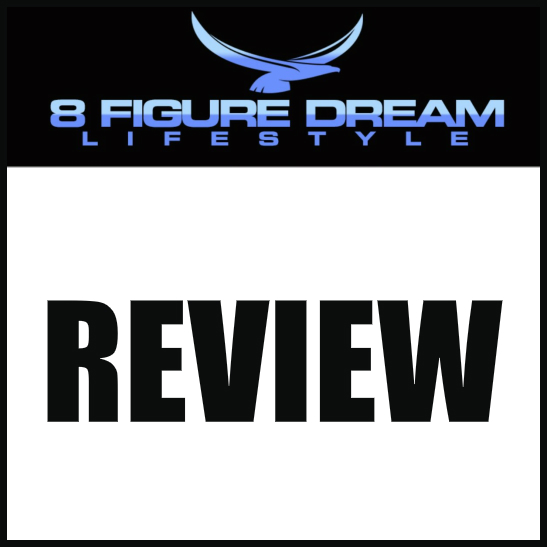 Welcome to my 8 Figure Dream Lifestyle Review!
There has been a lot of new MLM companies emerging recently, one of which is 8 Figure Dream Lifestyle.
I decided to do my homework and research what this new company is all about!
This review will give you all the information you need on the company, the products, and the compensation plan.
So, let's get right to it!
What Is 8 Figure Dream Lifestyle?
Like most of the online businesses similar to 8 Figure Dream Lifestyle, they do not have any information about the company owners, stakeholders or management teams. The only information you can see on their site is their logo. Maybe they did not start their full operation at this moment. I am disappointed, but not surprised.
However, it seems that the site domain registration is now expired as it was due to expire on August 22, 2017. The site is still up and running if you want to know.
Most of their web traffic is generated from the USA at about 88%. There is no other significant contributor to their web traffic.
Unfortunately, that is all about the company. Let's check their products.
Products Offered By 8 Figure Dream Lifestyle
8 Figure Dream Lifestyle does not have any physical or digital products to sell or rent.
After becoming an affiliate member, members can sell or promote memberships of 8 Figure Dream Lifestyle.
The 8 Figure Dream Lifestyle Compensation Plan
To join their compensation plan you must donate money to each other in a 1-up compensation plan. This is tracked through their unilevel compensation matrix.
Here you will be put on top and your directly sponsored members will be in level 1. Level 1 affiliates directly sponsored members will be in level 2. Level 2 affiliates directly sponsored members will be in level 3 and so on. There is no limit to levels under you.
There are 5 donation tiers and they are as follows: $2000, $3500, $6500, $12,500 and $22,000. You have to donate one of the tier values to other members.
When your 1st downline generates commission, you have to pass it up to your first affiliate sponsor. This is mandatory. This way when your 1st level members generate a commission, they have to pass it to you.
You can receive a commission only for the amount (tier) you have donated. If you donate at a higher tier, the sponsoring affiliate is paid the maximum amount for their level.
The remains from the donations goes up to the first upline affiliate who bought in at that level.
Those who buy in at $22,000 tier are not required to pass up donations.
My Final Thoughts On 8 Figure Dream Lifestyle
8 Figure Dream Lifestyle is another company which wants to capitalize on the MLM marketing business. However, without a sound management team and investment plan, I do not see how they are going to stay afloat for long.
Their lack of transparency regarding the identity of the people behind the venture and their earning source suggest that they don't wish to be found if the company goes down under. Also, they have not renewed their website registration ever after 2 weeks past the expiration date.
I personally would not invest in this company because there are too many red flags.
The decision is yours to make.
I hope you liked my 8 Figure Dream Lifestyle review and learned valuable insights about the company and their investment policy.
My Personal Recommendation:
Now if you're looking to earn a substantial income from home I strongly recommend establishing "multiple" streams of income. The following the link that I've posted here below reveals a proven system in which you'll have someone who is already making six figures a year, guide you to six figures within the next 6 months by the hand… How cool is that, aye 😉
In fact, check out what some of the others saying:
Sarah G.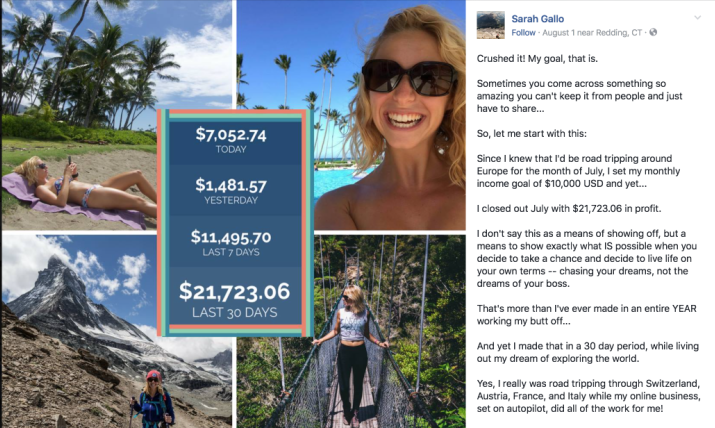 Daniel C.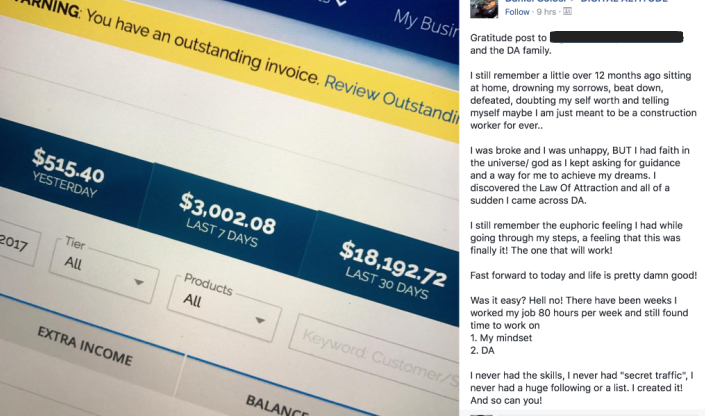 Now it's your turn!
Press play watch the video below and get started now.
Again, I hope you enjoyed this review and I'll see you all at the top!
God bless,
Nathaniel Laurent
 PS. All questions are welcomed, feel free to comment below… again God bless!