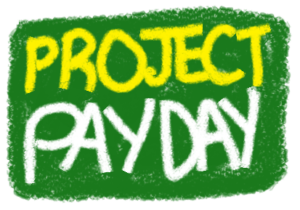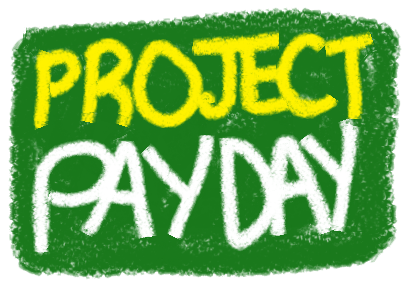 Welcome! If you have landed here today, chances are you are doing your homework on Project Payday to see if it is a scam or not… "OR" maybe you've joined Project Payday already and are wondering if there is any possible way to realistically increase your income, which ever the case… you are in the right place at the right time.
Also be sure to stick through to the end because I'm going to reveal to you a "secret" that only the top 3% who are winning online know… which can increase your profits by over 300 percent!
Now with that being said, let's get started shall we? 🙂
What Is Project Pay Day
Project Payday is a website that many people recommend to those who want to make money online. Project Payday's site in itself does not pay you for anything; it is kind of like a gateway site that allows you to connect with people who have a certain kind of work available.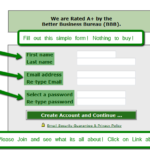 The work that Project Payday offers is somewhat unusual. Once you sign up, you get access to a forum where people post jobs they need completed. These people are paying for people to complete offers using their affiliate links. In other words, you might get paid to sign up for a free trial for Netflix. There are many offers available. This is just an example.
People are willing to pay you to sign up for these offers because they are getting something in return. Have you seen the ads that offer a free laptop, gift card or other prize? Well, in order to get these free items you have to complete a certain number of trial offers and then get other people to sign up under you and do the same thing. People will pay you to sign up using their link and complete the offers because they want to win the prize.
Can You Make Big Money With Project Payday?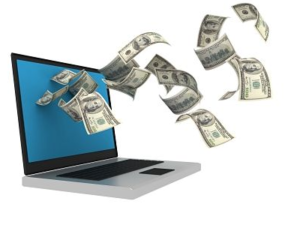 How much money you can make doing this depends on how fast you can complete the offers. It also depends on how much money you have to work with, because there are usually just a few truly free offers. The rest requires you to pay at least a small amount of shipping and handling. There will likely be a short wait between completing the offers and when you are paid. This is because you have to wait until the website which you completed the offers… verifies that you actually completed the offer.
Some people say that you can make up to $50 per day completing these offers. However, you will notice that most of the sites all have the same offers. Since you can only sign up for each offer once no matter how many sites it appears on, sooner or later you will run out of good offers to complete and your Project Payday income will slow down significantly or stop.
You need to keep very careful records if you decide to do this, because most of these trial offers require a credit card and they will start charging you automatically once the trial period is over. If you forget to cancel any of the offers, it will likely cost you more than you were paid to complete it. You also need to be very careful about filling out the offer forms. Sometimes there will be add-on offers that you have to cancel separately. Also watch out for check boxes that say you are agreeing to buy an additional product. Sometimes these are checked by default and you have to un-check them.
Project Payday Conclusion And A Little Known Secret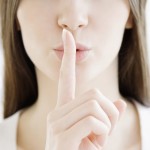 So in overall is Project Payday a scam? Simple answer is, "NO" it is not a scam, however you may find it quite difficult to replace your full-time income working from home with Project payday.
Now if you're looking to make a substantial income working online I would personally recommend looking into the MLM industry. The compensation plan in MLM is a lot more lucrative and it also allows you to leverage your efforts through building a massive downline. So in a nutshell I would say that if you're looking to make a couple of hundred dollars here and there a month, then join Project payday, but if you're looking to make a substantial income online such as $5000 to $10,000+ dollars a month, then I would recommend getting involved with online MLM.
Below I have posted a link, which is a great resource allowing the average person to go full-time from home in under 90 days. Be sure to click the link below and check it out. Enjoy!
CLICK ON THE PLAY BUTTON BELOW TO SEE THE VEHICLE THAT IS ALLOWING THE AVERAGE PERSON TO MAKE $5,000 – $10,000 A MONTH ONLINE IN UNDER 90 DAYS!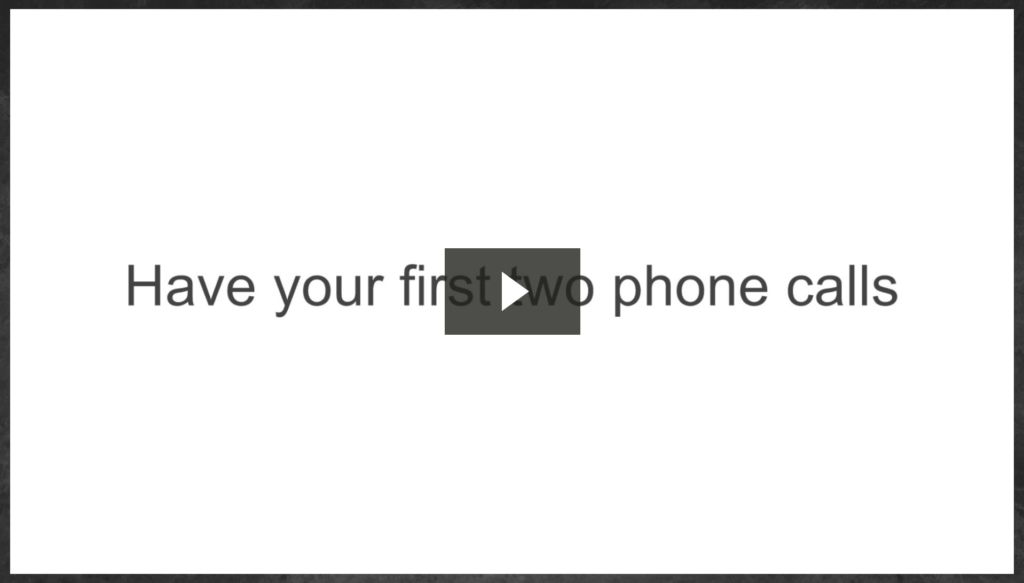 What you will learn on the inside will take your profits to another level if you apply the techniques you learn, then you will never have to spend countless hours filling out surveys for a small income again nor will you struggle with how to find and generate targeted buyer leads.
God bless and to your success,
Nathaniel Laurent
PS. Questions are welcomed in the comment section below, again God bless!
PSS. Here's "PROOF" (in my screenshot below) of my own personal results of trying this system out…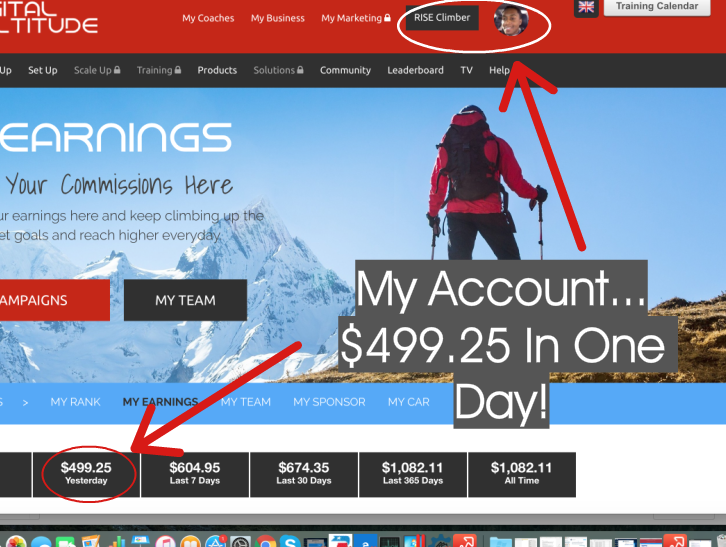 As you can see, that's almost $500 in just ONE SINGLE DAY!