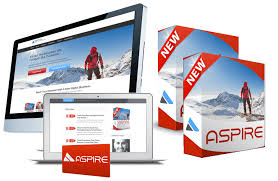 Welcome! If you landed here today chances are you doing your due diligence and research on a fairly new program called Digital Altitude. Maybe you stumbled across the ASPIRE Digital business program while browsing online, and are wondering if this company is a scam or not.
Well, you are in the right place at the right time and here's why. Today I'm going to be giving you the detailed inside scoop on the ASPIRE digital altitude business system here in this review.
Also be sure to stick with me here through the end, as I will be revealing to you a little known secret that only the top 1% in the online marketing industry understand which could help you boost your profits online. Now if you haven't made any money online before and you're reading this, "still" stick through till the end too because what I'm going to be explaining here can help you to earn your first few commissions online.
Now with that being said let's begin… shall we? 🙂
So What Is Digital Altitude?
Digital Altitude is what I call a "low ticket, mid-ticket, and high ticket" online business system. I say this because there are multiple levels with this program, and you have options on which levels to join in… low, mid or high. Digital Altitude is also designed to help people from all walks of life to succeed (whether one has business experience… or not), and create financial success online. This program is founded by Michael Force who is a very successful business professional and a former U.S Marine. Michael also built his first multi-million-dollar business by the age of 27, so needless to say "or" to just put this in plain words…
"The man knows his stuff when it comes to designing an effective and successful business opportunity." 😉
Products Offered By Digital Altitude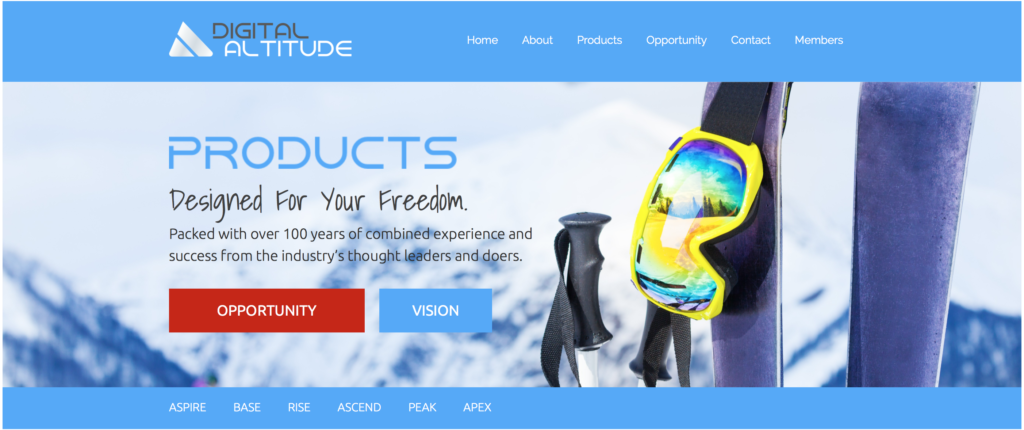 Currently there are 6 main products offered by digital altitude and there may be more upcoming ahead in the near future.
Those six main products are as follows;
ASPIRE – The digital business sales system. Includes:
60+ Hours Of Digital Business Video Trainings
Private Digital Client For Life Coaches
7-Figure Sales Funnels & Websites
Follow Up Sequences & Sales Automation
High Commission Back End Products
Done-For-You Branding Solutions
Traffic & Social Media Solutions
Latest Tools & Resources
Merchant & Payroll Services
Support, Forums & Live Chat
Community & Leadership
Networking, Live Events & Coaching
Costs: 
ASPIRE WALKER: $37 Per Month…
ASPIRE HIKER: $ 67 Per Month…
ASPIRE CLIMBER: $127 Per Month…
Also with the ASPIRE Digital Altitude business system you are given three membership options to choose from, which is Walker, Hiker and Climber. Depending on which one you choose it can greatly impact the amount of commissions you earn. Meaning… whether or not you earn up to 40% or up to 60% in commissions or the tiered payouts received etc. This earnings principal is also applied to your potential earnings on rest the levels offered by Digital Altitude.
BASE – The digital business mastery course.
This product is 12 modules  broken up into three sections;
These sections are…
Section 1:  Teaches you the secrets of  setting the right foundations during the startup phase of your business. There are 4 modules to this training.
Section 2:  Explains how to "launch" your business the right way the first three months while being in business. learning how to launch a business as opposed to just starting a business can shift the kind of results  you have during your online business career. There are 4 modules to this training as well.
Section 3: Once your business is up and running, this part of the training teaches you how to grow your business effectively. There are also  another 4 modules to this training.
Cost: $597 One-Time
Note: Walker, Hiker and Climber membership principle are applied and can reflect on earnings. Meaning depending on which membership you choose it can determine whether or not you receive up to 40% on your commissions or up to 60% on your commissions etc.
RISE – Which is the second digital business mastery course.
This product has 19 modules that are broken up into 5 sections which are as follows:
Section 1: Teaches you the importance about committing to succeeding in your business. This is geared towards the number one factor that'll determine whether you succeed or fail in your business which is… mindset. There are 4 modules to this training.
Section 2:  Understanding the mind of your customer. This will teach you how to trigger your customers to buy from you and how to attract the perfect customer  to your offers. There are 4 modules to this training.
Section 3:  How to create… Learning how to have great copywriting skills will give you an edge over all your competitors online and will  teach you how to create content that will have your prospects desiring to buy your products. There are 4 modules to this training.
Section 4: How to leverage effective words in your writing. Reveals the secret to profit pulling words for your ideal customers.  there are 4 modules to this training.
Section 5: Getting new partners… You'll learn how to partner up with other top marketers in the industry and how to leverage joint ventures and other people's lists to become an authority online. There are 3 modules to this training.
Cost: $1997 One-Time
Note: Walker, Hiker and Climber membership principle are applied and can reflect on earnings. Meaning depending on which membership you choose it can determine whether or not you receive up to 40% on your commissions or up to 60% on your commissions etc.
ASECEND – The digital business profit workshop.
In order to get the VERY best results in any home-based business you'd have to go in  deep into the minds of several top marketing experts to find out what they're doing to get their results. This is where ASCEND comes in, giving you a digital 3 day workshop with several of the industries top entrepreneurs.
This 3 day digital workshop includes:
DAY 1
Top 5 Most Profitable Traffic Sources
6 Strategies To Scale Traffic
7-Figure Conversion Hacks
3 Powerful Funnel Formulas
DAY 2
The Power Of A Personal Brand
How To Tell Your Story
Finding The Guru In You
How To Master Video
DAY 3
Increase Conversions With Analytics
How To Create Amazing Content
How To Work Smarter With Outsourcing
How To Build A Team
One Time Cost: $9997 
PEAK – The digital business prosperity retreat.
Peak is a 5 day all inclusive retreat for two. This retreat brings you the world's top "thought of" leaders in… business success, management, and leadership. This will allow you the amazing experience in person,
and much much more…
One Time Cost: $16,997
APEX – The digital business legacy experience.
Apex is a seven day all inclusive retreat for two in which you will learn how to build and preserve wealth to ensure your financial success long-term,
and much much more…
One Time Cost: $27,997
So as you can see when it comes to the products offered by Digital Altitude, they are very comprehensive. These product contain very crucial information one must learn and master in order to stay in business for the long haul. So in a nutshell, I personally give the ASPIRE Digital Altitude product line 2 thumbs up and on a scale of 1 to 5….
Drumroll please… 5! 🙂
Do I Have To Spend $$ To Make Money With Digital Altitude?
Now if you are a business owner and you just read that question, you may be chuckling and saying to yourself "Nathaniel, you silly goose… what kind of question is that? OF COURSE you have to spend money!" lol.
And that's actually right, the simple answer to that question is YES. Any company promising millions without spending a dime is a scam.
However, Digital Altitude is a real business NOT a get rich quick scheme.
I personally want you to clearly understand this truth about Digital Altitude and what it actually takes to make the kind of money several others are making with the system. You may have wondered, "is the money real?" The answer is, "yes" the money is VERY real.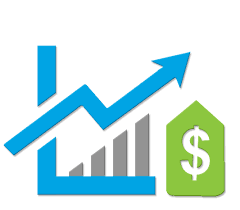 In fact, here's a key tip that I understood very quickly while researching Digital Altitude and you'll need you to understand too if you are choosing to join in on Digital Altitude.
It's a fairly simple concept… "It costs money to make money. This truth is, that really a standard business principal. If you think about it several people go to college which also costs money, just getting to work is most cases cost money never mind mentioning gas, food, clothes etc…
Anybody who gets upset when they have to put money into a business in order to generate money may be misunderstanding the basics in business fundamentals "honestly and respectfully speaking".
There's a lot of programs out there that anyone can just join out there for free, and maybe you can make a little bit of cash here and there, but there is no real money to pay out big money in those programs to it's people who are, supporting their marketing and distributing their product.
Now on the other side of things, if there is a big money to be made then there must be big money coming into that program so this way people are able to generate those commissions of $1K, $6K, $10K, $16K etc. So I personally am NOT surprised at all by the price tags to be a part of something like the ASPIRE Digital Altitude business system.
Truth is in order to win online one will have to get over the "price tag shock" of real online business programs (that is if you really want to attain the level of commissions you're attracted to). When somebody says, "Hey it costs $2000 to start earning commissions of $1,200.00 over and over again (potentially on a daily basis)" please don't be surprised that the price tag is $2K.
Rather, here's the right perspective… you've paid $2K and now you're in position to generate $500, $1200 etc… over and over again which is a great deal. And that's the beauty of the ASPIRE Digital Altitude business program.
"OK! I get it Nathaniel… Should I Join Digital Altitude?"
YES! Now in regards to the levels mentioned above I recommend getting started at the level where you're most financially comfortable at. The more you invest the better opportunity you'll have in order to earn more.
Also another crucial factor that may determine your success in Digital Altitude is…
Who you join in through. OUCH!
I can't express enough how important this part is because having the right guidance will effect how fast you move through your learning curve.
As for myself, I personally am here to help my team to be successful and to duplicate what I do as long as you are willing to commit to succeeding online. So if you're looking to join Digital Altitude please consider the fact that you will want to join in with someone who's going to be straightforward with you. Somebody that is going to teach you exactly what you need to do to start generating those commissions day in and day out… so that you can get your return on investment ASAP.
Now the scary fact and a solution!
Here's the scary fact that most online marketers don't know…
That fact is…
97% of marketers are struggling or failing in their businesses because of:
1. "lack of lead flow" and,
2. because they don't have a "self funded proposal"
Not knowing how to generate "fresh targeted buyer leads" on a daily basis and not having a self funded proposal (as in, a top tier program to fund your business so advertising costs are NOT becoming out of pocket expenses) is actually fatal to your business.
Now if you have been struggling to make a profit in your business, there is solution which can take your income and profits to new heights this year in 2018.
It's a proven online marketing platform created by 6 & 7 figure earners to boost your ROI!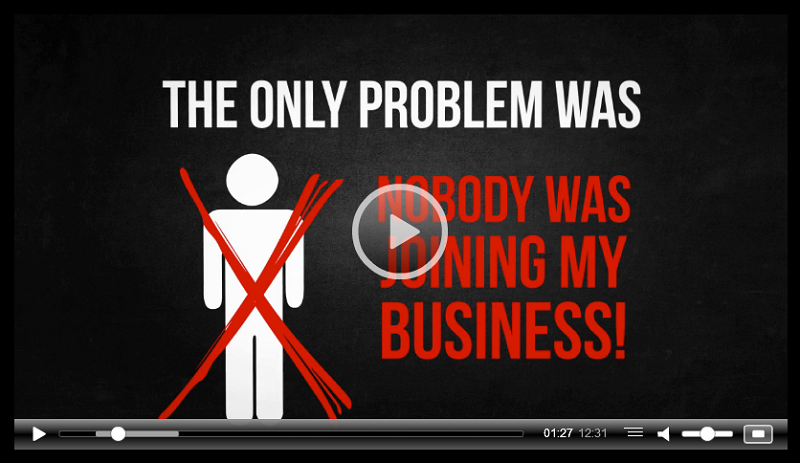 What you will learn on the inside will take your Digital Altitude profits to another level if you apply the techniques you learn. By leveraging this platform, you won't ever have to struggle with how to find and generate targeted buyer leads again.
So in closing, "are the top 1% in Digital Altitude keeping secrets from you?" In my personal opinion "NO"!  However I am very sure that the newer way of building a business (by leveraging social media the RIGHT way) is a much more effective and faster way of succeeding.
To your success and God bless,
Nathaniel Laurent
PS. Comments and questions are welcomed below

PSS. Here's some POOF below of the leads flow I'm getting! Watch the video above and get in TODAY…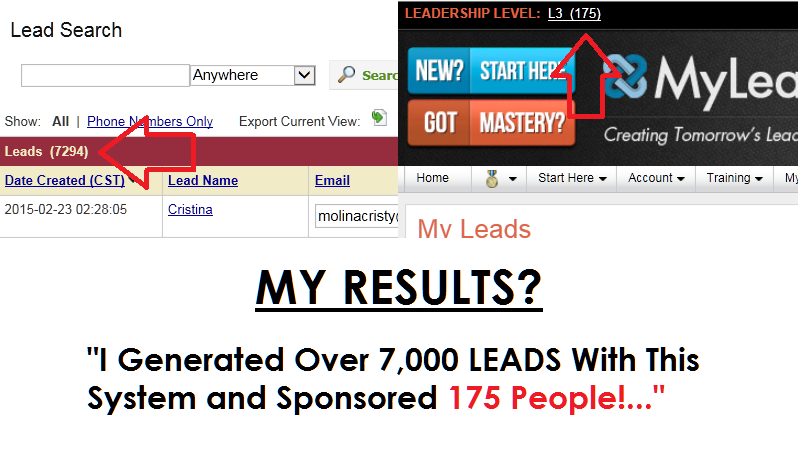 PS. Your feedback is welcomed, feel free to leave questions and comments below. God bless!