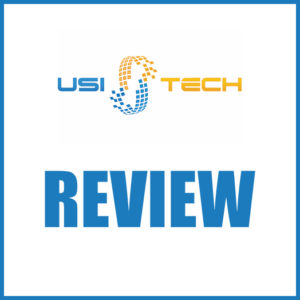 Welcome to my USI-Tech Review!
It is never a good idea to join a company without knowing much details about it. To make sure your making the right decision when choosing a company, you need to do your research!
Reading reviews is one of the best ways to learn everything you need to know about a company, so I'm glad you're here!
In this review, we will discuss the company, the products, and the compensation plan.
So, without further ado, let's get to know USI-Tech!
What Is USI-Tech?
This is one of those companies that take all the measures necessary to hide any and all information about the owners or the management team. Over the years reviewing MLM companies, I have learned that this practice never leads to anything good.
They are registered with a Dubai address under registration number ICC20160282.
Their website was registered in June 2016 and repurposed for the business in September 2017.
Currently, they are popular in the USA and receives most of their web traffic from there. Apart from the USA, they receive good amount of web traffic from Japan, UK, Nigeria, and Germany,
That is all about the company. Scroll below to check about their products.
The Products USI-Tech Offers
They do not have any physical product to sell. However, they have an automated trading system that is specifically tailored to the MT4 trading platform for the FOREX market.
When you join them, you will get this software for free.
The USI-Tech Compensation Plan
To join USI-Tech you must pay a one-time fee of 600 EUR. After that, you can earn direct sales commission and residual commission.
For every personally sponsored member, you will receive 120 EUR direct sales commission.
Their residual commission is paid through 3×12 matrix. These positions can be filled directly or indirectly. From each new member's membership fee of 600 EUR, 150 EUR will be distributed among the 12 positions in the matrix. However, the percentage or amount for each tier is not mentioned.
If any member does not qualify for the commission, their position will be skipped.
For using the USI-Tech software, they collect a brokerage fee depending on the amount of trading. This fee is then distributed among the affiliate members. 25% of the fee goes to the sponsoring member. The rest of the money is then distributed to the 12 tier members.
My Final Thoughts On USI-Tech
USI-Tech does not have any detailed investment plan or any management information.
The only product they have is the online forex trading software. Without details and proper review, it would be a difficult sell. I believe the only reason they are here is to collect the affiliate fees. This will steadily decline over time with the slowdown of new recruitment. When they would have made enough money, they would find the easy way out, leaving you in water.
I personally would not invest any money in this company. However, the decision is yours to make.
I hope you liked my USI-Tech review and learned valuable insights about the company and their investment policy.
My Personal Recommendation:
Now if you're looking to earn a substantial income from home I strongly recommend establishing "multiple" streams of income. The following the link that I've posted here below reveals a proven system in which you'll have someone who is already making six figures a year, guide you to six figures within the next 6 months by the hand… How cool is that, aye 😉
In fact, check out what some of the others saying:
Sarah G.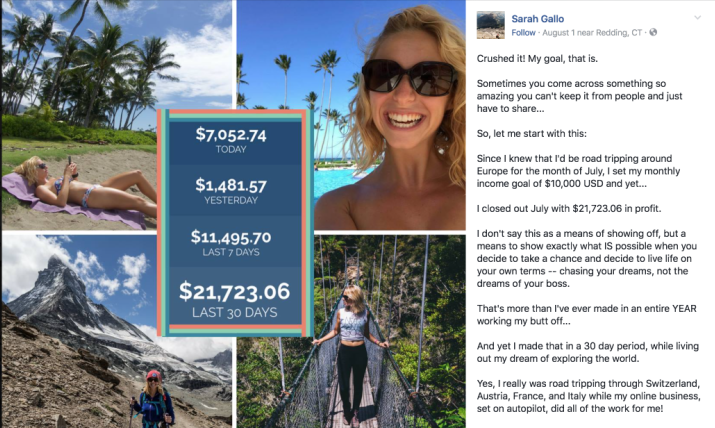 Daniel C.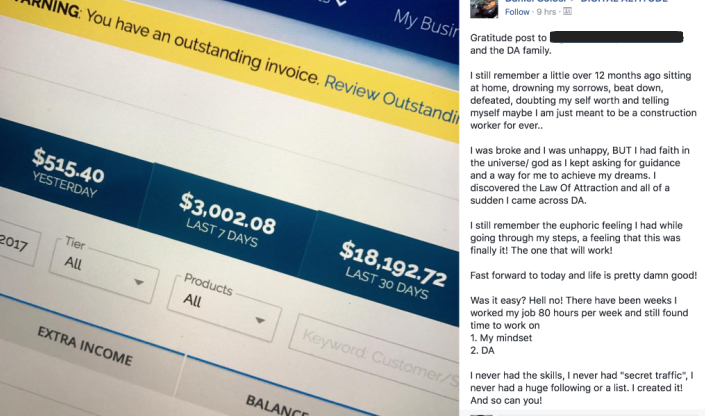 Now it's your turn!
Press play watch the video below and get started now.
Again, I hope you enjoyed this USI-Tech review and I'll see you all at the top!
God bless,
Nathaniel Laurent
 PS. All questions are welcomed, feel free to comment below… again God bless!