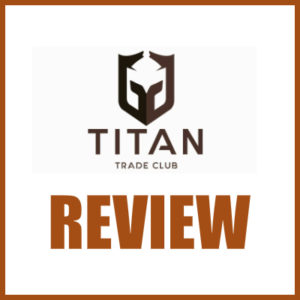 Welcome to my Titan Trade Club review!
So many MLM and cryptocurrency companies are popping up almost every day. It's now very difficult to find out which ones are best for investment.
Doing research and seeing different reviews can help you to decide if the company is best to invest in.
I've been hearing about Titan Trade Club for a few days now and have decided to check it out.
My Titan trade Club review will cover the company profile, the products, Compensation plan and finally my opinion.
So, let's check them out…
What Is Titan Trade Club?
Titan Trade Club registered their website on July 18, 2017. If you search the website you will not find any important information like, when it was first launched? Or who is the owner of the company?
But to get the proper information, pros and cons of the website I found a marketing video named "Titan Trade Club". This was uploaded to the YouTube and linked to their website. The name of the channel is "William Heloy".
Somehow, I found William Heloys Facebook profile and saw that he lives in Sao Paulo, Brazil. As I found him at Titan trade clubs website that means William Heloy can be the part of the business or he can be a paid marketer for titan trade club.
The Products Offered By Titan Trade Club
Titan trade club does not sell any kind of products or goods. That means it does not have any kind of retail product line or sales activity.
The company's only business is to sell its membership and the more membership they can sell the more they can earn money and divide its little percentage to its members.
The Titan trade Club Compensation Plan
If someone wants to become a member of Titan Trade Club, they will need to invest at least 0.05 BTC and only after that investment they can earn a profit by involving other members. It offers four main level of investment. They are…
Bronze — Invest between 0.05 BTC and 1 BTC
Silver — Invest between 1.01 BTC and 3 BTC
Gold — Invest between 3.01 BTC and 5 BTC
Platinum — Invest 5.01 BTC or greater
In every 87 days, it cuts 15%fee on income that was earned within this 87 days. Affiliates can earn commissions on the investments of recruited members.
My Final Thoughts On Titan Trade Club
A lot of MLM companies are forming every day and they are providing the bitcoin mining and trading facilities and Titan Trade Club is one of them.
It is possible to mine bitcoin and run a business but for this, the company needs a complete profile of their members and founders. Titan trade club does not have any strong profile of their physical evidence that they are reliable.
Having people like William Heloy can't prove that they are running a good business. So, it is my duty to inform you that without strong proof this business is not safe for the ordinary investor. The final decision is yours to make.
I hope you liked my review and learned a lot of valuable information about this company and what they have to offer.
My Personal Recommendation:
Now if you're looking to earn a substantial income from home I strongly recommend establishing "multiple" streams of income. The following the link that I've posted here below reveals a proven system in which you'll have someone who is already making six figures a year, guide you to six figures within the next 6 months by the hand… How cool is that, aye 😉
In fact, check out what some of the others saying:
Sarah G.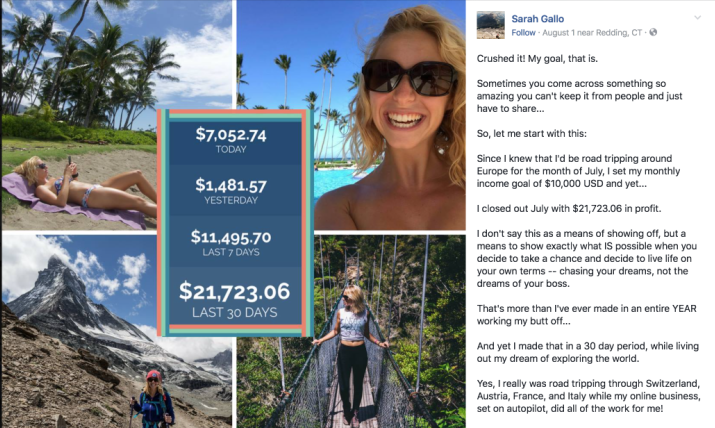 Daniel C.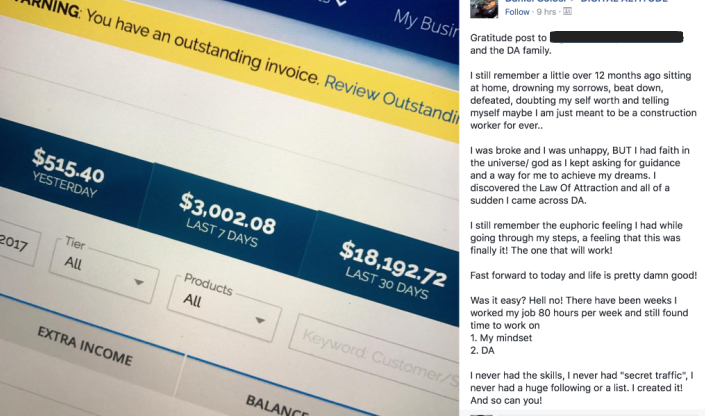 Now it's your turn!
Press play watch the video below and get started now.
Again, I hope you enjoyed this Titan Trade Club review and I'll see you all at the top!
God bless,
Nathaniel Laurent
 PS. All questions are welcomed, feel free to comment below… again God bless!