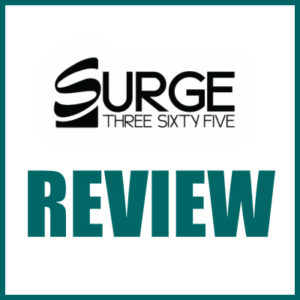 Welcome to my Surge365 review!
There's a new company known as Surge365 that has a lot of people talking. I've decided to check it out to see what all the talk is about.
I'm sure a lot of you have been doing your research on the company which is why you're here. Reading reviews is a great way to find out more about the company before investing.
For your benefit I have done some research on Surge365 it covers the company, products, the compensation plans and finally my verdict.
Read below to see the information I've gathered.
What Is Surge365?
The journey of surge 365 started with the domain registration on 20th October 2014, but they kept it Private.
Scott Tomer is the CEO of surge365. He has 30 years of experience in Direct Sales as both a top income earning Distributor and as Co-Founder and CEO of a major, publicly traded travel company. His expertise in marketing compensation plans and leadership training are legendary in the Network Marketing industry.
Chris Cokley is the president of surge365. He has held positions from Vice President of Marketing to Executive Sales Director to CEO, with some of the leading companies in the home-based business arena. Chris has long been one of the most sought-after trainers in the industry.
Lloyd "Coach" Tomer, Former pastor, paratrooper, and Network Marketing legend…Coach is one of the top recruiters in direct sales history. His down to earth style and over 40 years of experience have made him one of the most sought-after mentors in the world.
Products Offered By Surge365
Surge 365 does not have any retail product of their own. The only one thing they are providing is the membership. The more affiliate the members can include under them the more commission they earn. It is the only way to earn from surge365.
The Surge365 Compensation Plan
If you want to be an affiliate of surge365 you must pay a joining fee. After this payment you will be
allowed to join with them and take part in their business process.
Affiliates earn commissions by recruitment of other affiliates. For providing these commissions they follow a structure.
Initially, affiliates earn $30 for per recruitment. This commission continues until the team builder status is achieved by the affiliate. To get team builder status affiliates need to recruit 3/7 members within 30days. After getting the status, an affiliate gets $50 for per recruitment.
This process is categorized by levels
Level1: They are the initial affiliate
Level2: They are recruited by the initial affiliate
…and so on
The number of levels is infinite.
The residual recruited affiliates places at the below of initial affiliates and the commissions are provided in a unilevel structure.
After getting a lot of affiliates, the levels are called unilevel. At this stage, the team builder gets $1000 for every seven members recruited by any of the unilevel team.
When team leaders recruit 30 affiliates by their downline or by themselves, they get a promotion to regional teambuilder. This status provides them $70 for per recruitment in the downline.
After recruiting 100 people Affiliates get national team builder status. National team builder gets $80 for personal recruitment and $50 for recruitment by the residual downline.
In addition, for every 100-member's recruitment, the unilevel team gets $10,000 in bonus.
Surge 365 provides 100%maching bonus.
The amount is for regional team builder $100/$200
The amount is for national team builder $2,000/$4,000
The membership fee as they gave info about it on their website is below $400 but some experts are expecting that it may be $365 as like the company name.
My Final Thoughts On Surge365
Surge365 is an MLM business in association with a travel agency company. It seems that they are doing business together but the only work they are providing is selling membership and earning commissions from the other recruitment.
The company does not have any retail or direct product, this is a red flag that this company isn't trustworthy.
I hope you liked my review and have learned valuable information about the company.
My Personal Recommendation:
Now if you're looking to earn a substantial income from home I strongly recommend establishing "multiple" streams of income. The following the link that I've posted here below reveals a proven system in which you'll have someone who is already making six figures a year, guide you to six figures within the next 6 months by the hand… How cool is that, aye 😉
In fact, check out what some of the others saying:
Sarah G.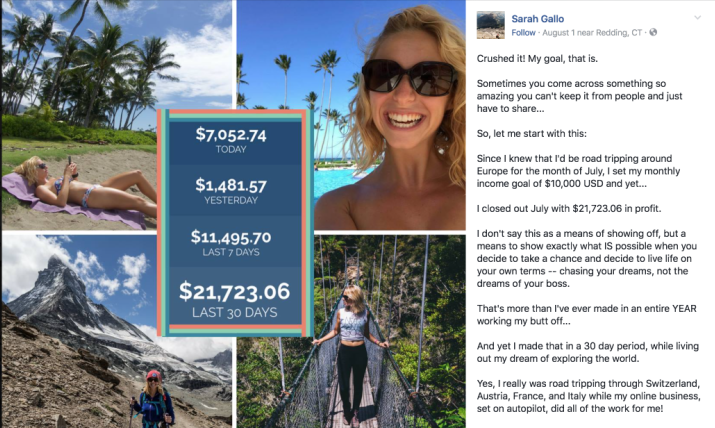 Daniel C.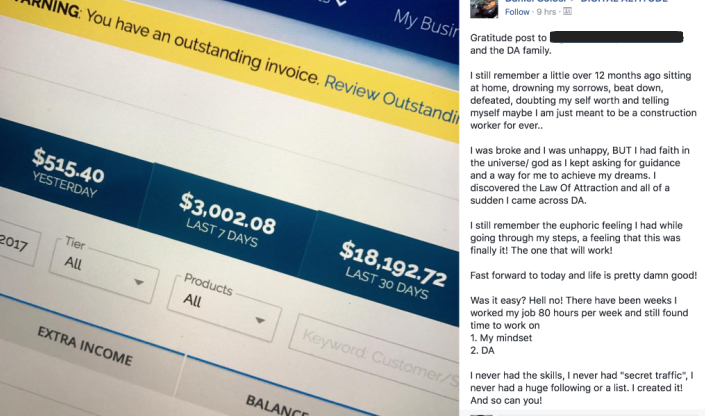 Now it's your turn!
Press play watch the video below and get started now.
Again, I hope you enjoyed this Surge365 review and I'll see you all at the top!
God bless,
Nathaniel Laurent
 PS. All questions are welcomed, feel free to comment below… again God bless!