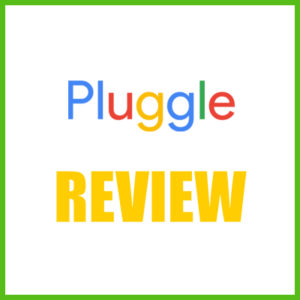 Welcome to my pluggle review!
Nowadays in the virtual world, Pluggle has got huge attention. Most people if asked if they've ever heard of it would reply that they have. Because it seems to be getting so much attention, I decided to do some research on it.
My Pluggle review will cover the company, products, compensation plan and finally my verdict.
So, let's dive in!
What Is Pluggle?
You may have heard that MLM opportunities are ever increasing in today's world. Pluggle.com is not an exception.
To provide you a clear idea about the company profile I browsed their website and tried to find out some question about the company. These questions may also be in your mind, questions such as; Who owns pluggle.com? Or where is it being operated from?And when was it first launched?
But there is no solid information given on the website. It is not the first website, we have found some other popular website that also does not have solid information about company background.
I checked their domain registration and found that Pluggle registered its domain on April 6, 2017 for the first time as pluggle.com.ph. I also found that at the time of registration they gave information that Alexix Palma is the owner of Pluggle domain. According to domain registration the company is situated at Quezon city in Philippines.
But there was no information about Alexis Palma on the Pluggle website.
While writing this review I saw that pluggle.com was receiving 73.3% visitors from the Philippines which confirms that the company is based in the Philippines.
Another proof about this company's origin is that they registered their domain as pluggle.com.ph (last two letters here indicates the country)
The Products Pluggle Offers
Pluggle does not have any product line. That means no goods or services are sold to retail customers.
The only thing they provide is the affiliate membership to the people who are largely interested in quick earning opportunities by recruiting other affiliates also.
The Pluggle Compensation plan
If you want to be a member of Pluggle you need to pay a membership fee of $17.80 USD and only after that payment can you start recruiting.
If you recruit someone as a Pluggle affiliate you will earn $2 USD commission. If your recruited affiliates can recruit someone you will also get a commission of $2.
In addition, when you are recruited as a new affiliate of the company you will also get $2 only by log into your own account once a day. This commission is offered up to 12 days.
Affiliates earn a commission of $2 when their downline affiliates also log into their own account.
Finally, affiliates can also earn a commission of residual recruitment.
Affiliates of Pluggle earn a commission of $2 for each recruitment under them or by their recruited affiliates. However, you can't earn more than $59.30 USD commission.
The Cost Of Joining Pluggle:
The membership fee is $19.80 USD.
But, you need to remember that Pluggle only accepts bitcoin. So, you need to provide your joining fee in bitcoin. Not in other currency.
My Final Thoughts On Pluggle
Before making any decision about this company, you need to consider all the information given including the ones below.
According to their website, Pluggle is trying to work and share ideas in the advertising sector. But the real scenario is far from that.
They are still selling membership and giving commissions to the affiliates for more recruitment.
But according to my experience, I Firmly believe MLM companies should have their own product line for retail sale. Only selling membership can't prove that it is a legit business.
I have given all the important information in my Pluggle review so that you can make an informed decision.
So now the decision is yours!
I hope you enjoyed my review and learned lots of new information about the company and what they have to offer.
My Personal Recommendation:
Now if you're looking to earn a substantial income from home I strongly recommend establishing "multiple" streams of income. The following the link that I've posted here below reveals a proven system in which you'll have someone who is already making six figures a year, guide you to six figures within the next 6 months by the hand… How cool is that, aye 😉
In fact, check out what some of the others saying:
Sarah G.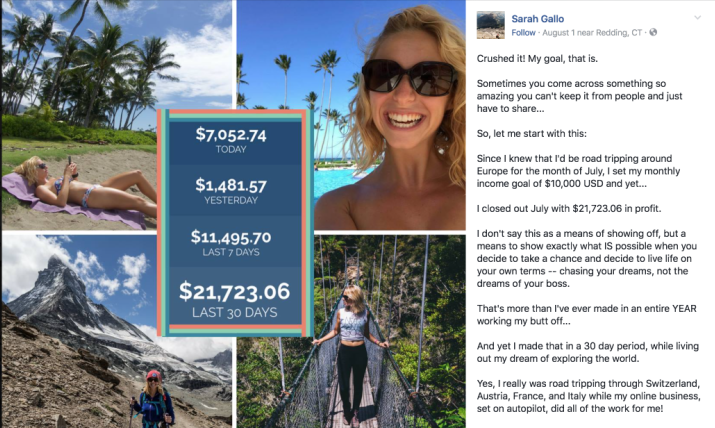 Daniel C.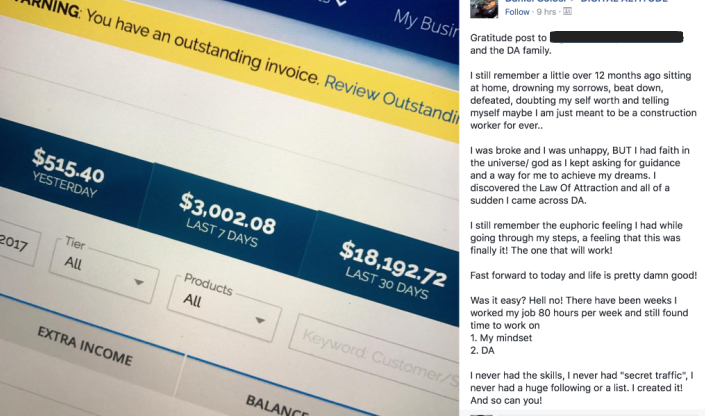 Now it's your turn!
Press play watch the video below and get started now.
Again, I hope you enjoyed this Pluggle review and I'll see you all at the top!
God bless,
Nathaniel Laurent
 PS. All questions are welcomed, feel free to comment below… again God bless!