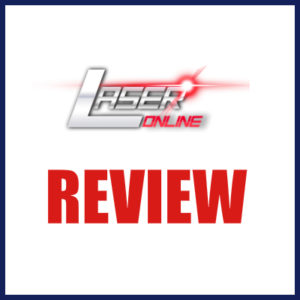 Welcome to my Laser Online Review!
Laser Online has been a hot topic for several weeks now, so I've decided to do some research to see what the all the talk is about.
It is always best to do some research before investing into any company. So, I'm glad you're here!
To help you guys, I have spent some time, done some research and prepared this Laser online review.
My research review will cover the Company, the products, compensation plan and finally my verdict.
So, let's check out what I found!
What Is Laser Online?
Laser online is one of several cryptocurrency business opportunity which is seen viral on social media in the form of MLM in recent times.
I have checked their domain registration and found that this company started its journey with the domain registration on the 23rd of October 2016 Named as a laser Online. Since then they kept it private.
However, on the 13th of June 2017, the company updated their domain registration for the first time. This is a good sign for a company.
According to Laser Online's website, you will find that Antonio Garely is the CEO of the website. There is no clear information on the website to find out Garelys portfolio to get more information about his background.
The company reveals that they are incorporated with the Delaware incorporation based in the USA. Delaware incorporation published a "certificate of formation" on their company's website which was done by Harvard Business Services.
But it is surprising that the Delaware incorporation does not have any proper information on their website.
The Products Laser Online Offers
Laser online does not have any retail products of their own to offer to its customers. The one and only products are their members.
They offer people fully free affiliate memberships.
The Laser Online Compensation Plan
If you want to be eligible for the compensation plan you need to invest at least $5. You can invest up to $10000. The company promises its affiliates that within 12 days they will get 144% return on investment.
The company also offers a referral commission from the investment of their sponsored affiliates.
The commissions are paid in an unlevel method. The commissions are level based like.
Level 1 (Personally sponsored affiliates) – 5%
Level 2 – 2%
Level 3 – 1%
Joining fee in laser online:
The joining fee is almost free in laser online. That means the affiliates do not need to pay any fee for membership.
But if you want to get the income opportunity you need to invest at least an amount of $5.
My Final Thoughts On Laser online
In the business of digital currency or cryptocurrency, some information is very much important. Information such as; the ownership, Domain Registration and the Products.
However, some of those important information is not present here on the website.
The other thing is, the company does not have any product line. They provide membership and expect investment from affiliates.
They also provide commissions on investment, but from what work the ROI (return on investment) is coming from is not clear on their website.
This is not a good sign of any trustworthy company.
So, it is my duty to warn you that this kind of business can't be a trustworthy business.
I believe I have given all the important information in my lager online review to make your decision more perfect.
So, the decision is yours to make.
I hope you enjoyed my review and learned lots of new information about the company and what they have to offer.
My Personal Recommendation:
Now if you're looking to earn a substantial income from home I strongly recommend establishing "multiple" streams of income. The following the link that I've posted here below reveals a proven system in which you'll have someone who is already making six figures a year, guide you to six figures within the next 6 months by the hand… How cool is that, aye 😉
In fact, check out what some of the others saying:
Sarah G.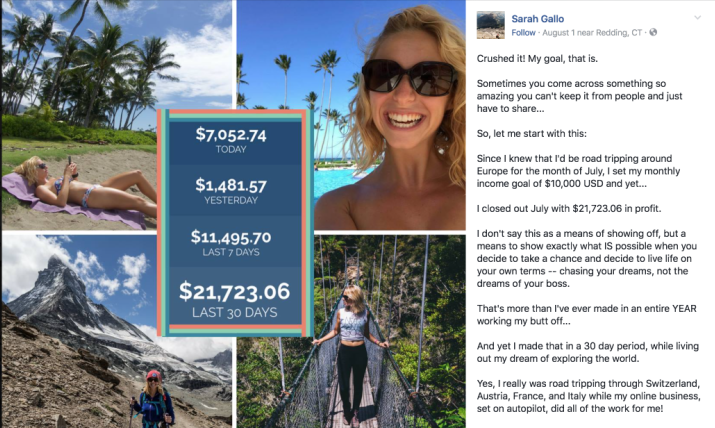 Daniel C.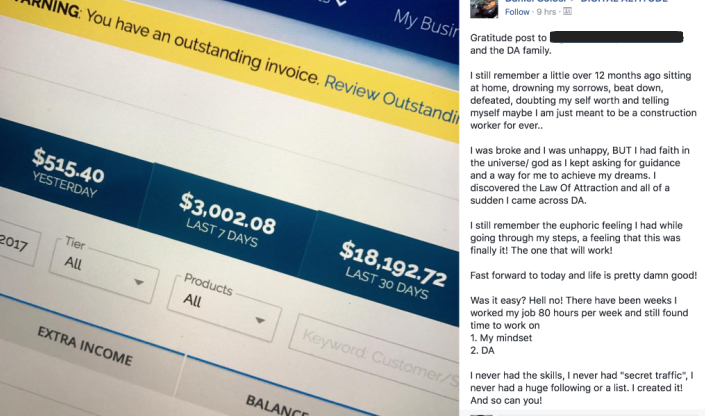 Now it's your turn!
Press play watch the video below and get started now.
Again, I hope you enjoyed this Laser Online review and I'll see you all at the top!
God bless,
Nathaniel Laurent
 PS. All questions are welcomed, feel free to comment below… again God bless!