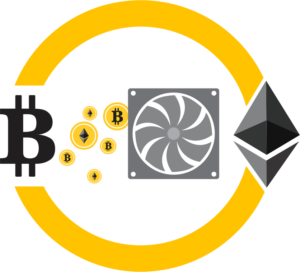 Welcome to my Coinomia Review! There's so many new MLM and BitCoin mining companies popping up almost daily and sometimes it can be difficult to know which ones are legit and which ones aren't.
A great way to make sure you are joining the right company is by learning as much as you can about it before signing up.
Reading reviews is one of the many ways you can do this, so welcome to my review!
My Coinomia review will cover the company, the products and the compensation plan.
So, let's dive in!
What Is Coinomia?
This is another one of those MLM companies that does not wish to disclose who the owner or the operating team is. In my opinion, this is a dangerous trend because people may lose interest in the real opportunities.
Coinomia mainly provides cloud mining services to their members for a fee.
From their website, I learned that they have started their operation in 2014. Surprisingly, their web domain is also registered around the same time. This greatly increases its chance to be a legitimate operation. However, we have to do more digging to get a final opinion about them.
Coinomia has a diverse audience. They get their web traffic from all corners of the world. Japan, India, USA, Germany and Italy just to name a few.
Now let's check out their products!
The Products Offered By Coinomia 
Well as you may have guessed, they do not provide any physical or digital retail products. However, they provide cloud cryptocurrency mining services for their clients.
The Coinomia Compensation Plan
To join Coinomia you have to buy any of the contracts below:
Pool Contract – Mining Power = BTC 3 TH/s and ETH .58 MH/s
Machine Contract – Mining Power = BTC 30 TH/s and ETH 5.8 MH/s
Rack Contract – Mining Power = BTC 300 TH/s and ETH 57.7 MH/s
Each of them also comes with direct referral commissions for their members:
Pool Contract – 8% bonus
Machine Contract – 8% bonus
Rack Contract – 8% bonus
Pool contract is a virtual division of a machine between multiple users, where the block rewards received through mining is done on the same machine that is distributed among the pool owners. This concept is similar to a Virtual Private server (VPS) in the case of Data Hosting Services. You can have a feel of mining Ethers or Bitcoins at just $100! on complete autopilot!
As a machine contract owner, you get a dedicated machine for mining. It's similar to a dedicated hosting server in case of regular web-hosting scenario.
By the way, you should know that everything made by this machine is awarded to the machine contract owner.
As a Rack contract owner, you get an entire rack of machines solely dedicated for your mining needs.
Final Thoughts On Coinomia
There is still money to be made in mining for BitCoins. However, with so many people doing it on an industrial scale, it is very difficult and time-consuming to uncover a valid blockchain. Therefore, it is not as profitable anymore.
Considering the latest statistics, it takes 1121 TH/s computing power to generate 1 BTC per day as of December 2016. Even with the $10,000 contract you will only receive 300 TH/s computing power. That will roughly generate 1 BTC every 3 to 4 days and this rate will decrease fast. Also, you have to consider the fact that the value of BTC is also declining due to lack of popularity. This means you will lose money in 2 ways.
However, there is no doubt that a legitimate computing system will generate BTC's eventually. The company may vanish into thin air by the time you get your money back.
There are far cheaper alternatives available for cloud BTC mining. You should consider them before deciding to spend a fortune with this one.
I hope you liked my Coinomia review and learned a lot of new information about the company.
My Personal Recommendation:
Now if you're looking to earn a substantial income from home I strongly recommend establishing "multiple" streams of income. The following the link that I've posted here below reveals a proven system in which you'll have someone who is already making six figures a year, guide you to six figures within the next 6 months by the hand… How cool is that, aye 😉
In fact, check out what some of the others saying:
Ryan F.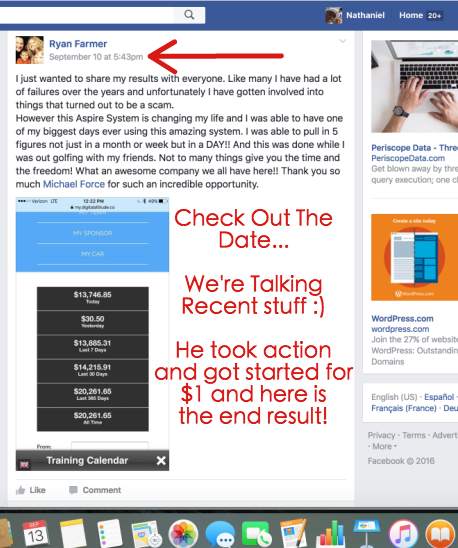 Vincent O.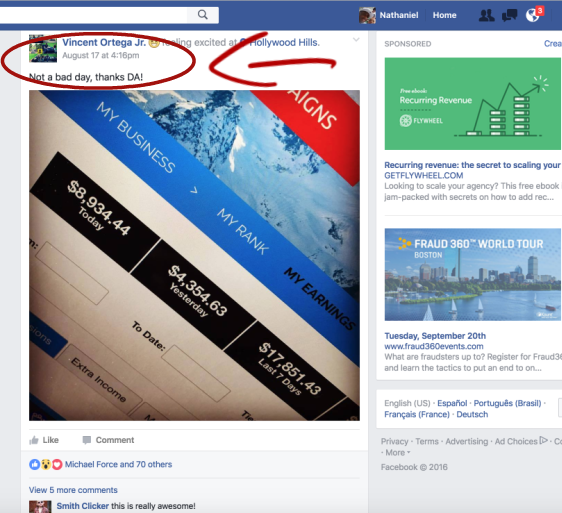 Now it's your turn!
Press play watch the video below and get started now.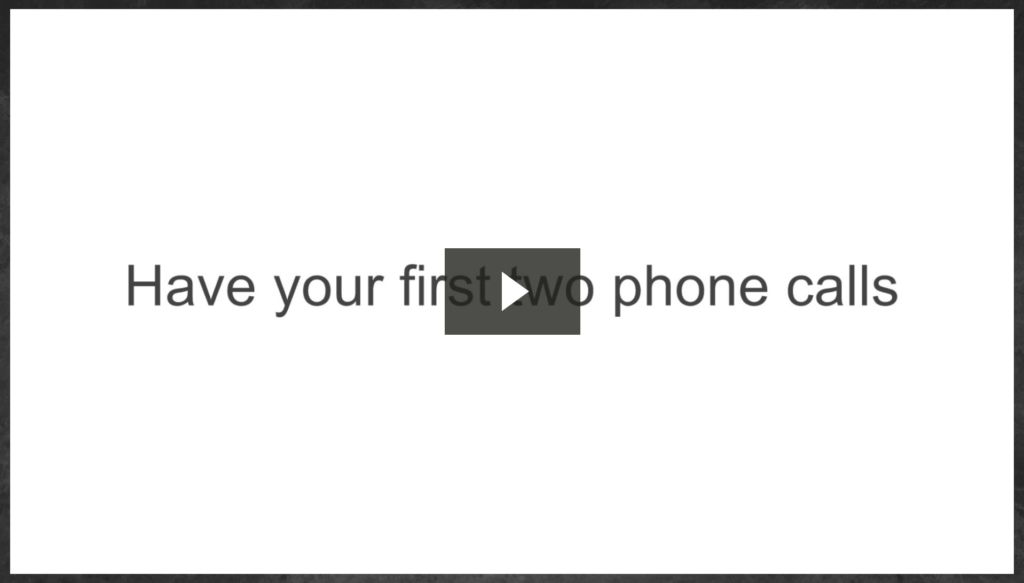 Again, I hope you enjoyed this Coinomia review and I'll see you all at the top!
God bless,
Nathaniel Laurent
PS. All questions are welcomed, feel free to leave it in the comment area below… again God bless!