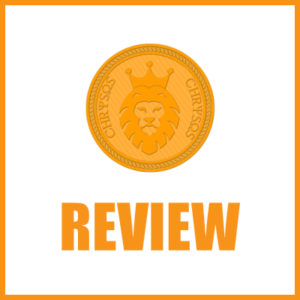 Welcome to my Chrysos Coin Review!
As we are riding the Cryptocurrency hype train now, it seems there is no shortage of new cryptocurrencies coming to the market. Most of which launched post-2017 Bitcoin boom. Some of them now have mixed MLM with the cryptocurrency network.
Whether you are brand new to the MLM world or you are a pro with years of experience, joining a new company or investing on a new cryptocurrency based on hype is never a good idea.
However, reading reviews are one of the best ways to learn everything you need to know about a company, so I'm glad you're here!
My review will cover the company, the products, and the compensation plan.
So without further ado, let's get to know Chrysos!
What Is Chrysos Coin?
Chrysos does not have any information about their owners or management team on their website. The only information that they have laid out, is their ICO proposals and sales figures.
Since I did not find any information on their website I turned to check their domain registration information. Similarly, to their website, I could not find any information here either. The only information that they shared is that the domain is registered on December 14, 2017.
They have a diverse visitor and user base. Most of their web traffic comes from India, Nigeria, Russia and Brazil.
That is all about the company. Let's check out their products.
Products Chrysos Coin Offers
Chrysos is now going through their initial coin offerings or ICO. They are selling their ICO offerings in slots and increasing the price every few days.
They are also offering affiliate membership for their members.
The Chrysos Coin Compensation Plan
Chrysos have a compensation plan for their affiliate members. To join this, members have to buy CHR coins. They can later lend this CHR coins to Chrysos for a daily ROI over a fixed amount of time. ROI details are provided below:
Earn the daily ROI for 210 days after investing $100 to $999
Earn the daily ROI + 0.15% bonus for 180 days after investing $1000 to $4999
Earn the daily ROI + 0.2% bonus for 120 days after investing $5000 to $9999
Earn the daily ROI + 0.25% bonus for 90 days after investing $10,000 to $99,999
Earn the daily ROI + 0.25% bonus for 60 days after investing $100,000 or more
They also have a 2 level referral program with up to 20% bonus during ICO.
Level 1 – 15% commission
Level 2 – 5% commission
For lending the commission rate is given below:
Level 1 – 7% commission
Level 2 – 3% commission
Level 3 – 1% commission
My Final Thoughts On Chrysos Coin
I have seen a lot of cryptocurrencies popping up over the last year. You should always be careful about investing with these new currencies. Chrysos is no different. Also, the fact that they do not provide any background data is not helping the case.
As of now, their main product the CHR coins does not hold any value. Its value is only the promise that Chrysos is making. You have to wait till CHR is available in the cryptocurrency exchange house for to get anything out of it. Therefore your only earning opportunity is now their affiliate and lending schemes.
Overall, nothing of Chrysos is noteworthy. They are more interested in hiding themselves than providing detailed information about their business. Therefore I would not recommend them for your investments. Rest is up to you.
I hope you enjoyed the Chrysos Coin review and learned a thing or two about the company and their business model.
My Personal Recommendation:
Now if you're looking to earn a substantial income from home I strongly recommend establishing "multiple" streams of income. The following the link that I've posted here below reveals a proven system in which you'll have someone who is already making six figures a year, guide you to six figures within the next 6 months by the hand… How cool is that, aye 😉
In fact, check out what some of the others saying:
Sarah G.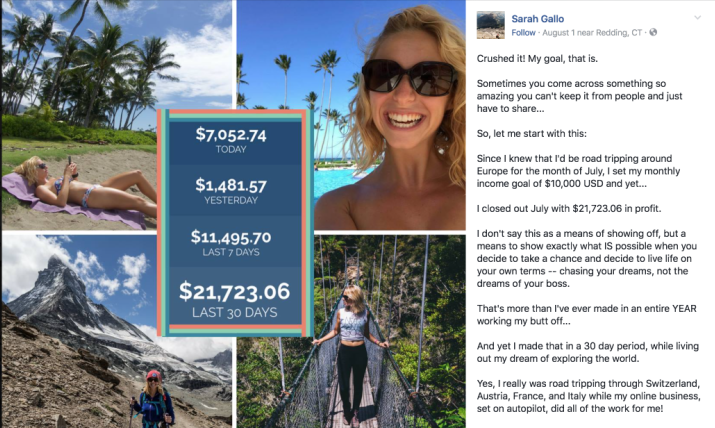 Daniel C.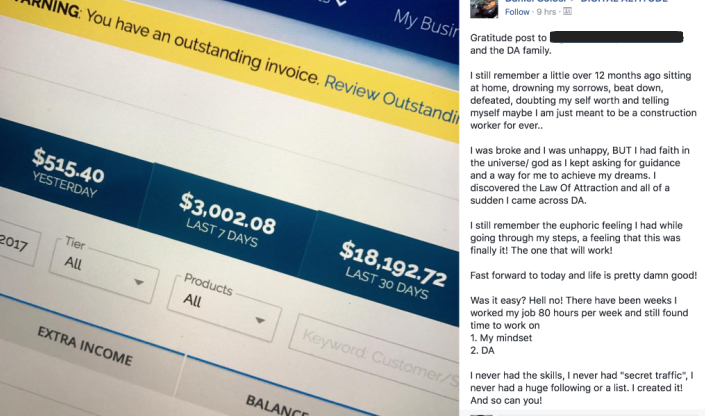 Now it's your turn!
Press play watch the video below and get started now.
Again, I hope you enjoyed this Chrysos Coin review and I'll see you all at the top!
God bless,
Nathaniel Laurent
 PS. All questions are welcomed, feel free to comment below… again God bless!