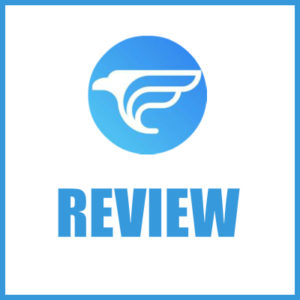 Welcome to my Falcon Coin Review!
There are so many new MLM and crypto-currency networks popping up almost daily, it can be difficult to know which ones are legit and which ones aren't.
To make sure you are joining the right company you must do as much research as you can about it before signing up.
Recently, I have been hearing a lot about this company from different sources. So, I decided to find out more about Falcon coin.
For your benefit I have done some research and prepared this Falcon coin Review. I have divided this into company profile, products, compensation plan and finally my thoughts.
Let's check my findings in details.
What Is Falcon coin?
Falcon coin is a cryptocurrency-based lending platform. According to Falcon coin
"Falcon Coin is a decentralized lending platform developed by industry experts. At our core, we are focused on 3 key areas: Security, Trust & Sustainability. We believe the opportunities are endless and we're excited to set new standards in this young and thriving industry."
However, after conducting further research I found that they do not reveal any information regarding their actual owner or the management team. This is a common practice for companies like this. It is very difficult to trust a company which is run anonymously.
Looking at their domain registration I found that their registration was done in October 7, 2017 and kept private.
They have managed to pull some serious web traffic towards them in a short span of time. They receive most of their visitors from the USA, India, Nigeria, Russia and South Korea.
That is all about the company. Let's check out their products.
Products Offered By Falcon coin
Falcon coin does not have any physical or digital products for selling. You can promote their membership after you join them as an affiliate member. You can get a 5% referral reward for referring other users to the platform.
The Falcon coin Compensation Plan
Falcon coin investment option is very simple someone can invest $1 to as much as he wants. However, you must keep in mind that your investment will be lock for 180 days. After 180 days you can receive your capital back. You will get your interest on daily basis. you will get interest based on your investment as describe below:
Total                                         Loan Interest (Paid Daily)                                 Capital Released
$1 – $1000                                Volatility Software Interest                                             180 Days
$1001 – $5000                         Volatility Software Interest+0.10% Daily                      180 Days
$5001 – $10,000                     Volatility Software Interest +0.15% Daily                      180 Days
$10,001 – $50,000                  Volatility Software Interest +0.20% Daily                     180 Days
$50,001 – $100,000                Volatility Software Interest +0.25% Daily                     180 Days
$100,000 +                               Volatility Software Interest +0.30% Daily                    180 Days
My Final Thoughts On Falcon coin
Finally, the lack of real products means that they are solely dependent on members money for making profit and survival.
Overall, it does not seem a dependable company to invest your money with. However, the ultimate choice is yours.
I hope you liked my Falcon coin review and learnt valuable insights into the company and their investment policy.
My Personal Recommendation:
Now if you're looking to earn a substantial income from home I strongly recommend establishing "multiple" streams of income. The following the link that I've posted here below reveals a proven system in which you'll have someone who is already making six figures a year, guide you to six figures within the next 6 months by the hand… How cool is that, aye 😉
In fact, check out what some of the others saying:
Sarah G.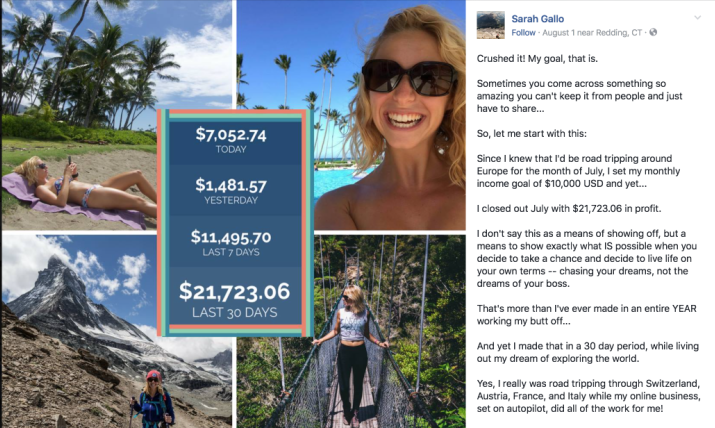 Daniel C.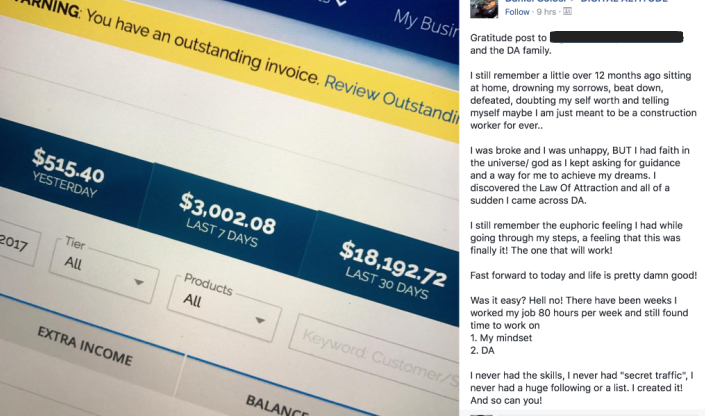 Now it's your turn!
Press play watch the video below and get started now.
Again, I hope you enjoyed this Falcon Coin review and I'll see you all at the top!
God bless,
Nathaniel Laurent
 PS. All questions are welcomed, feel free to comment below… again God bless!