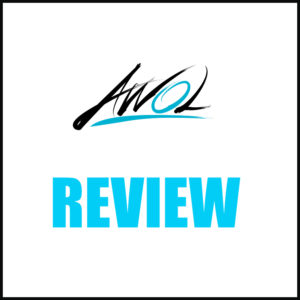 Welcome to my AWOL Academy Review!
There are so many new MLM companies popping up daily and it can become difficult trying to figure out which ones are legit and which ones aren't.
A great way to make sure you are joining the right company is by learning as much as you can about it before signing up.
Reading reviews is one of the many ways you can do this, so welcome!
My review will cover the company, the products, benefits and finally my verdict.
So let's dive in!
What Is AWOL Academy?
AWOL Academy is the brain child of Keala Kanae and Kameron George. It was officially launched in 2015.
They both were previously involved with Empower Network then later decided to launch their own program called AWOL Academy.
AWOL Academy receives most of their internet traffic from North America, namely the USA and Canada, which suggests that they concentrate their business and marketing with the USA in focus.
Sadly, this is all the information that could be found about the company.
Let's move on to their products!
Products Offered By AWOL
AWOL Academy as its name suggests provides internet marketing training and mentoring courses.
Currently it offers 5 courses which are listed below:
Pro Academy: features step-by-step instruction on setting up a sales funnel with your own website, lead-capture pages, conversion tracking system, email marketing campaigns, and more. This program's price is $99.
Inbox Academy: Teaches you how to sell through email marketing and the strategies involved in getting your subscribers to open and click on your promotions and offers. The program's price is $297.
Conversion Academy: This shows you how to use storytelling and persuasive language to your advantage to engage your audience into action. This program's price is $997.
Traffic Academy: Discover how to get more targeted traffic to your website with customers who are ready and waiting to buy from you. This program's price is $997.
Masters Academy: Provides training on money management, strategic tax planning, and investments to help you maximize your profits. This program's price is $3,497.
The AWOL Academy Compensation Plan
To get anything out of AWOL you first must become an affiliate member by paying a fee of $39.95 per month.
After paying the fee you can receive ROI as shown below:
Affiliates are required to purchase Traffic Academy to participate
Commissions are 30% of whatever your referrals purchase ($30 – $3,000 commissions)
You do get access to 'done for you' funnels for AWOL and extra training
You earn 3% of whatever your direct referral earns from promoting AWOL
They do not publicly disclose any affiliate related contents. So, if you really want to know the nitty gritty then you must first become their affiliate member.
However, in my opinion, if you could use what you learn from their training to start your own successful online business, that would be a greater reward for you.
My Final Thoughts On AWOL Academy
No matter how strong their portfolio is, or how qualified their team of coaches are, at the end of the day this is an MLM company. They want you to market their training programs and this is ultimately how you earn your commissions. The more you sell, the more you'll earn.
The training modules they offer are overpriced, which means that because of the price they may be difficult to sell.
The only way to benefit from this is to learn about online marketing from their training and start your own business. If you become successful then all your investments of money and time will be worthwhile.
However, if you are confident that you can sell their products and have the necessary marketing skills, this can surely make money for you. If you do not feel confident about their training programs, you should refrain from investing with them. The choice is yours.
I hope you liked the AWOL Academy review and learned valuable insights about the company and their programs.
My Personal Recommendation:
Now if you're looking to earn a substantial income from home I strongly recommend establishing "multiple" streams of income. The following the link that I've posted here below reveals a proven system in which you'll have someone who is already making six figures a year, guide you to six figures within the next 6 months by the hand… How cool is that, aye 😉
In fact, check out what some of the others saying:
Ryan F.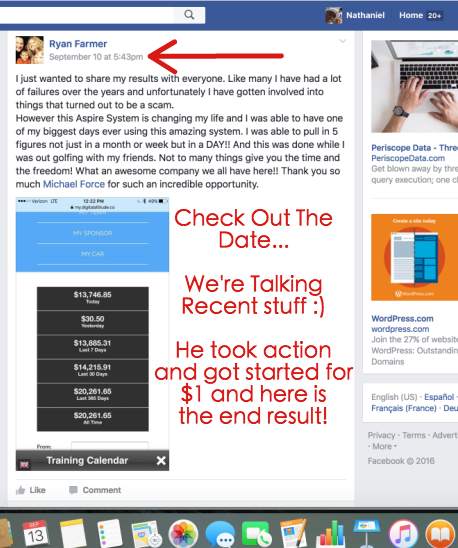 Vincent O.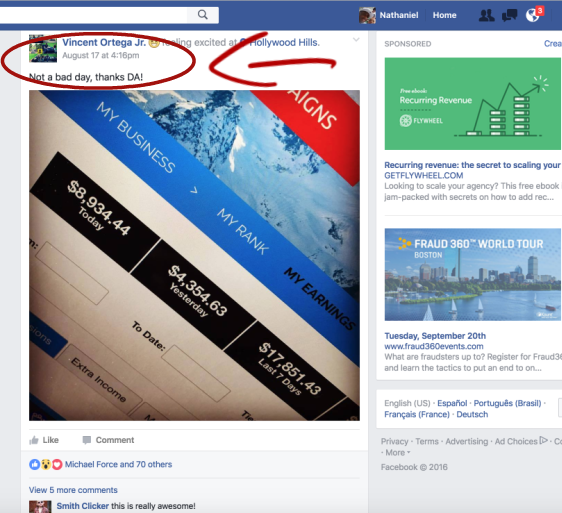 Now it's your turn!
Press play watch the video below and get started now.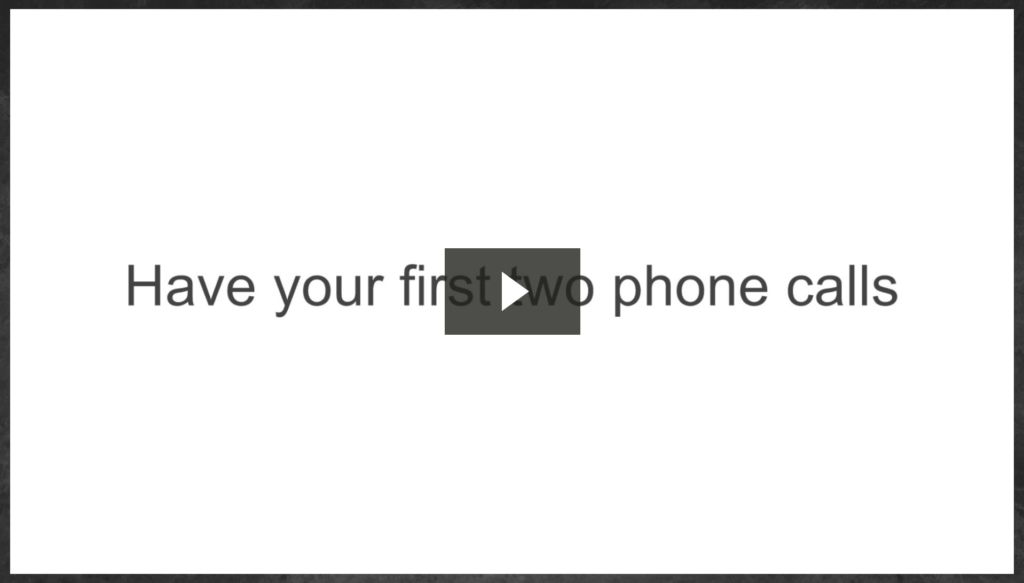 Again, I hope you enjoyed this AWOL Academy review and I'll see you all at the top!
God bless,
Nathaniel Laurent
PS. All questions are welcomed, feel free to leave it in the comment area below… again God bless!