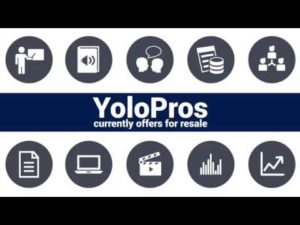 YoloPros has quickly become a hit on the Internet, so I decided to do some digging to find out what it's all about.
I'm sure you would like to find out as much as possible about YoloPros, especially if you're planning to invest your hard earned money in this company.
So I've spent a lot of time finding all the information I could about them so that you guys can read this review and decide if you want to move forward with this company. I have divided this info into company profile, products, compensation plan and finally my verdict.
Read below to see what I've found!
What is YoloPros?
Unlike most other MLM companies, YoloPros have detailed information about their owners and management team. And I think you'd be happy to know that they are all very experienced.
Jay Ahlin and Kai Jacobson are the owners of YoloPros. They are both MLM veterans. They have been a part of and promoted many MLM ventures in the past.
YoloPros is their most recent venture, which has only been registered for a year. So far, this doesn't look very promising. It also seems that they haven't fully started marketing in order to receive memberships. This is shown by their unusually low web traffic, 60% of which comes from the USA.
Products Offered By YoloPros
YoloPros does not have any actual products. Affiliate members can promote their membership after joining the company.
There is a section of the website called, Shop Online. But none of the products listed there can be bought.
The YoloPros Compensation Plan
You have to sign up to the affiliation program by purchasing one of the 10 digital product packages ranging from $200 to $1000. Qualified affiliate members can participate in the rank based compensation plan detailed below:
 YoloPros Affiliate – Sign up as an affiliate for only $219.95
 1 Star – recruit at least two affiliates and at least buy into Product Package
 2 Star – recruit at least three affiliates, two of which must be at 1 Star or higher.
 3 Star – recruit four affiliates
 4 Star – qualification unknown
To earn commission on sales, affiliates have to buy all 10 digital product packages.
 Product Package 1 – $200
 Product Package 2 – $200
 Product Package 3 – $300
 Product Package 4 – $400
 Product Package 5 – $500
 Product Package 6 – $600
 Product Package 7 – $700
 Product Package 8 – $800
 Product Package 9 – $900
 Product Package 10 – $1000
When sponsored members of the affiliates buy new product packages, they earn a commission of 50% of its value. There is also an opportunity to earn residual commissions through a unilevel compensation structure detailed below:
 1 Star – 10% on level 1 (Personally sponsored members)
 2 Star – 10% on levels 1 and 2
 3 Star – 10% on levels 1 and 2 and 20% on level 3
 4 Star – 10% on levels 1 and 2, 20% on level 3 and 10% on level 4
My Final Thoughts On YoloPros and Recommendation.
YoloPros has a very qualified management team. However, it has failed to produce any product of substance for its members. The digital books they offer are not worth the hundreds of dollars that they cost. To me, it's all very questionable.
The website is also not ready and seems like contents are missing here and there. If the members want to take full advantage of the business opportunities they would have to pay a total cost of $5200.
Seems a little too pricy to me!
They also haven't given a full break down of their business model. So investors wont even know how this business really operates. I hope you consider this and all the other information given in this review before making a decision.
My Recommendation:
Now if you're looking to earn a substantial income from home I strongly recommend establishing "multiple" streams of income. The following the link that I've posted here below reveals a proven system in which you'll have someone who is already making six figures a year, guide you to six figures within the next 6 months by the hand… How cool is that, aye 😉
In fact, check out what some of the others saying:
Ryan F.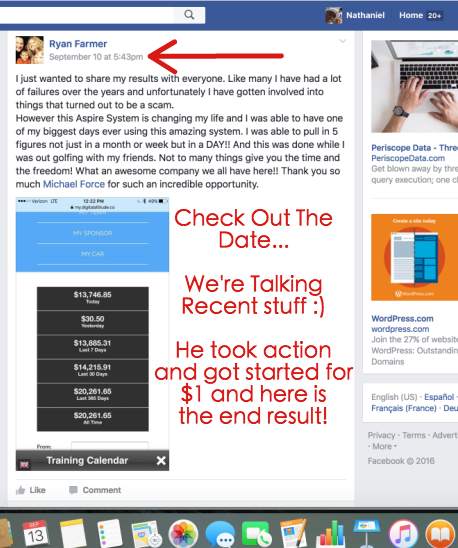 Vincent O.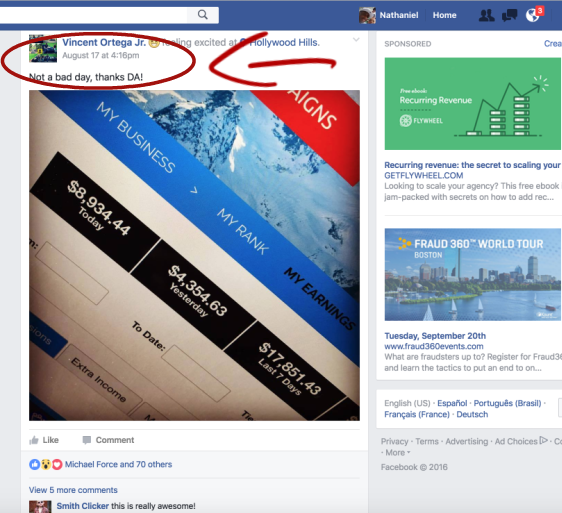 Now it's your turn!
Press play watch the video below and get started now.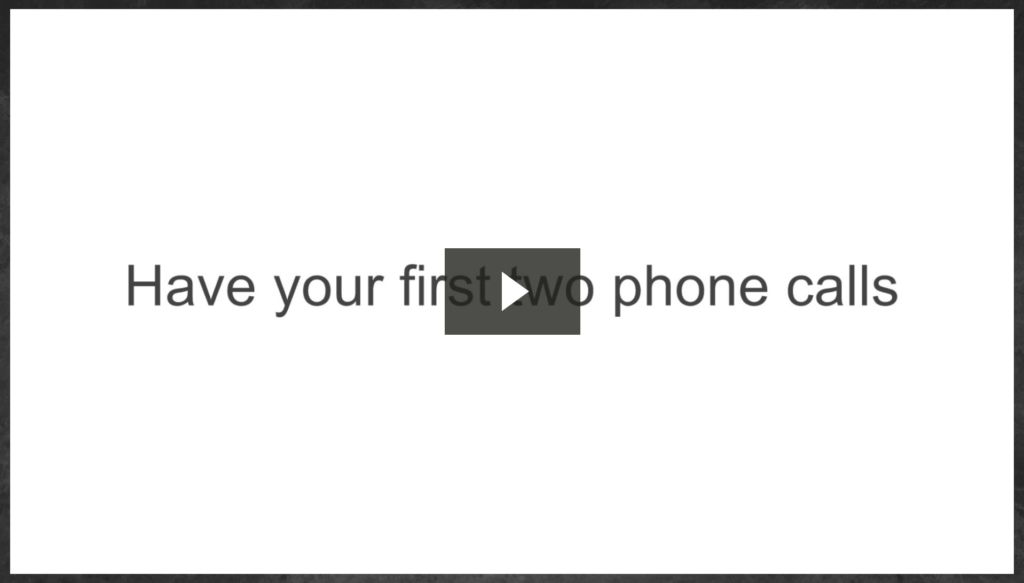 Again, I hope you enjoyed this YoloPros review and I'll see you all at the top!
God bless,
Nathaniel Laurent
PS. All questions are welcomed, feel free to leave it in the comment area below… again God bless!