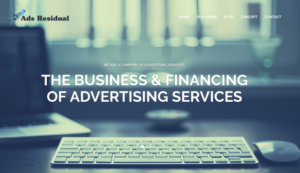 Welcome to another one of my Ads Residual review! Today we will be looking at a new company called Ads Residual.
I am sure like myself; you also get excited to learn more about new ventures. Especially with a new company like Ads Residual, whose entire operation is online.
To help you guys, I have done some research and prepared this Ads Residual Review. I have also divided this review into different sections so that you'll be able to find all the information easily.
Now Let's check out what Ads Residual is all about!
What Is Ads Residual?
Ads Residual does not reveal any information about its owners or management team. While researching its registration information, I found that it has been newly established in October 2016 and the domain has been registered for only a year. This is not surprising!
This company is particularly popular in France as over 46% of its web traffic comes from there. Other European countries such as Italy, Belgium, Spain also contributes to its web traffic significantly.
Ads Residual Product Line
Ads Residual does not have any actual products for sale. Members can only promote affiliate membership using the ad credits offered by Ads Residual.
Their Compensation Plan
Ads Residual compensates their affiliate members in several different ways. After becoming an affiliate member by spending $50 on a monthly basis, you can earn 10% commission on every purchase that your sponsored members make.
They also have a binary compensation structure. It is calculated by matching both your left and right side members spending value in a 1:1 ratio. If any surplus is found on any side it is then carried over to the next day. It can be stretched to level 4 with members and 10% of the matched value will go to the affiliate member.
The company has a generic unilevel compensation plan for their members. Members are paid $1 for every new affiliate in their unilevel up to level 18. They also have some kind of ad view/click payout mechanism for their members, but the payout amount is not disclosed.
My Final Thoughts About Ads Residual
With its poor quality content and lack of opportunity for visitors, it is clear that not enough time was spent on making the website.
The lack of information about its owners and management team is a common sign of untrustworthy web business. This means that the site could shut down at any moment leaving you stranded. Also, like most of these websites, it is registered for a year. This shows their assumed duration of the business tenure.
They also have a high monthly investment plan with no direct ROI on it. Affiliate members can earn enough to compensate for their monthly investment if they sponsor a steady number of members under them. Other than that they have to rely on their ad view revenue. But no information is disclosed about the source of the ad and payout model.
Overall the investment plans makes me question getting involved with them. They have too many red flags in my book. However, the choice is ultimately yours to make.
My Recommendation:
Now if you're looking to earn a substantial income from home I strongly recommend establishing "multiple" streams of income. The following the link that I've posted here below reveals a proven system in which you'll have someone who is already making six figures a year, guide you to six figures within the next 6 months by the hand… How cool is that, aye 😉
In fact, check out what some of the others saying:
Ryan F.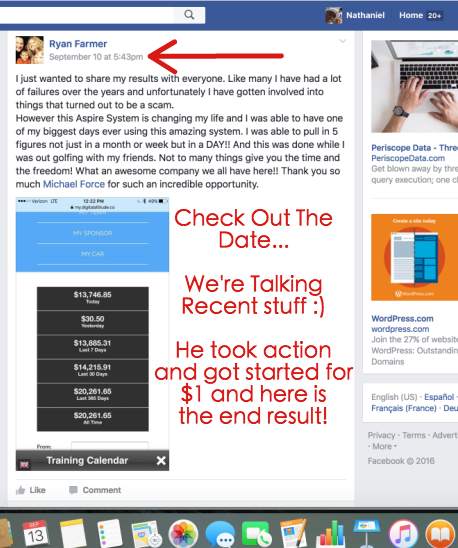 Vincent O.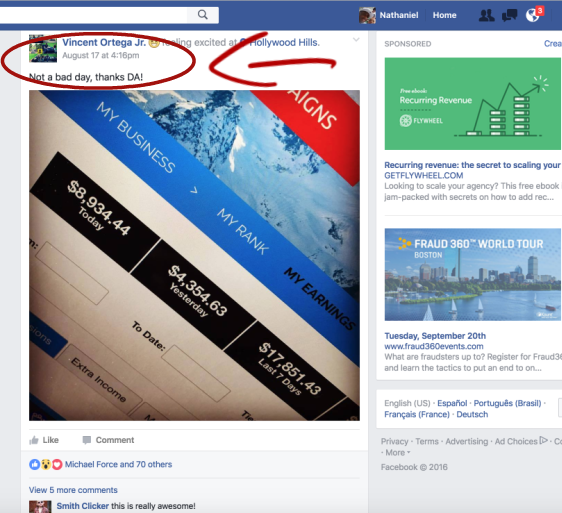 Now it's your turn!
Press play watch the video below and get started now.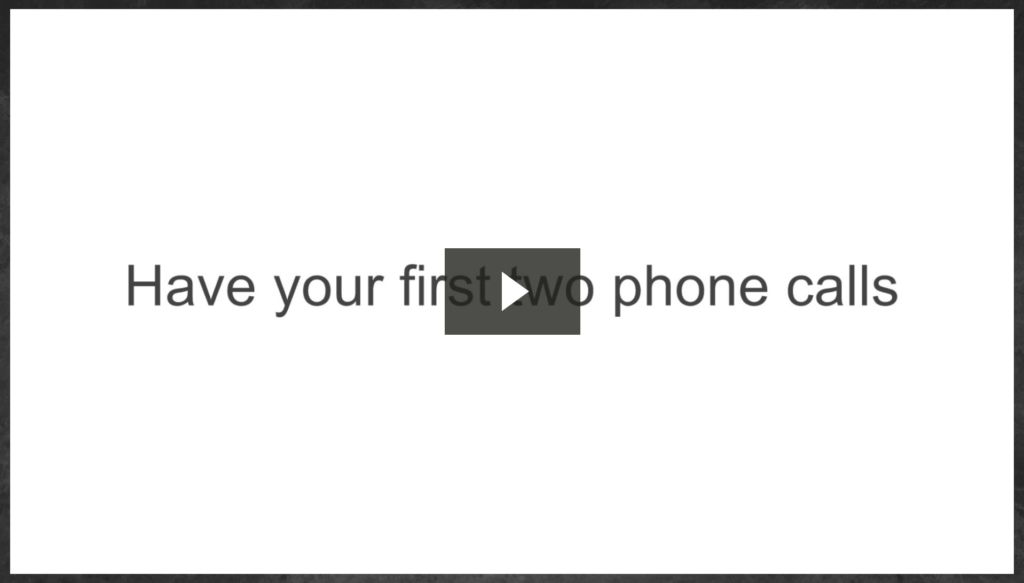 Again, I hope you enjoyed this Ads Residual review and I'll see you all at the top!
God bless,
Nathaniel Laurent
PS. All questions are welcomed, feel free to leave it in the comment area below… again God bless!