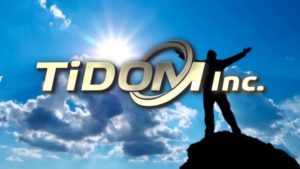 If you are here right now you are probably doing some due diligence on the Tidom Inc business opportunity. If you are doing your homework then "congrats!" In fact, most people nowadays search online before making any final decision on whether to join a new opportunity or not. However before we begin, I would like to note that I am in no way affiliated with the Tidom Inc business opportunity. So this means that my Tidom Inc review will be completely non-biased review on the biz opp. By the end of this review you should have all the information you need to make an educated decision on whether this is the company or you.
Also if you decide that this is the company for you, stick around because I will be going over a success formula that 97% of reps have no idea about that can help you increase your profits drastically 😉
What Is Tidom Inc?
Tidom Inc was founded by Jonathan Bain back in May, 2015… the name of the company comes from the words "Time Freedom". This company in a nutshell is a top tier direct sales organization offering support and products for… self-improvement, business development, marketing, health and wellness training with commissions ranging from $2,000 to $22,000. The products are digital products meaning, you are only able to access them via internet download etc…
Now would I personally recommend their products?
Well…
I guess I'll leave that one up to you 🙂
However I'll say this much… "If you plan on succeeding in any home based business, you MUST have continual business and marketing education".
Another thing I will say is that the health and wellness nice in the network marketing industry is very competitive, so having the right knowledge to make will work on your side.
Tidom Inc Compensation Plan
The Tidom Inc compensation plan provides 4 revenue streams;
#1: Personal sales
#2: Qualification sales
#3: Upgrade sales
#4:  Roll up sales
The Tidom Inc comp plan allows you to earn from$2,000-$22,000 per sale, which are in fact some of the largest profits available today in a home-based business opportunity.
Also Tidom Inc also provides a passive residual income stream. With Tidom there are huge profit margins because after your first sale you make over 90% profit on each sale you make.  That way you don't need to make a lot of sales in order to make a lot of money with the company.
Another benefit mentioned with getting started with the Tidom compensation plan is that you can start earning income right away. With this company there's no complicated set up… you pretty much get set up and your business is running within 24 hours. Also, there's no waiting to get paid with Tidom, and this is because there's no "middleman"… Once you sign up a customer you get paid directly from that customer after your first qualifying sale. Then after that you earn profits of $2,000 up to $20,500 on each sale.
Overall the Tidom compensation plan looks very lucrative for the right person.
Tidom Inc Verdict?
Overall Tidom Inc is a credible company with a decent product line. However, even with it being a great company, this doesn't guarantee your ticket to success. This isn't because of the company, but solely on the lack of marketing training and 1-on1 coaching.
To have a thriving, successful Tidom Inc business you will need to have a mentor (coach) someone who is already making 6 figures and better,  funnel system and a constant flow of prospects to talk to about your business. My recommendation to you is to leverage a system that will provide you with 1-on-1 coaching to show you how to have 10-20 highly qualified leads to talk to every single day.
Now If you are serious about your business and want to learn how to increase your profits by over 300%, the next step is very simple.
Watch the video below and take action!
You'll learn how to leverage just $1 and turn it into 6 figures in 90 days…
Click here now or press play on the video below to get immediate access to the exact system you can use to start pulling in over $3K a day in commissions. You'll also get your own "personal coach" to hold you by the hand and walk you to 6 figures in 90 days.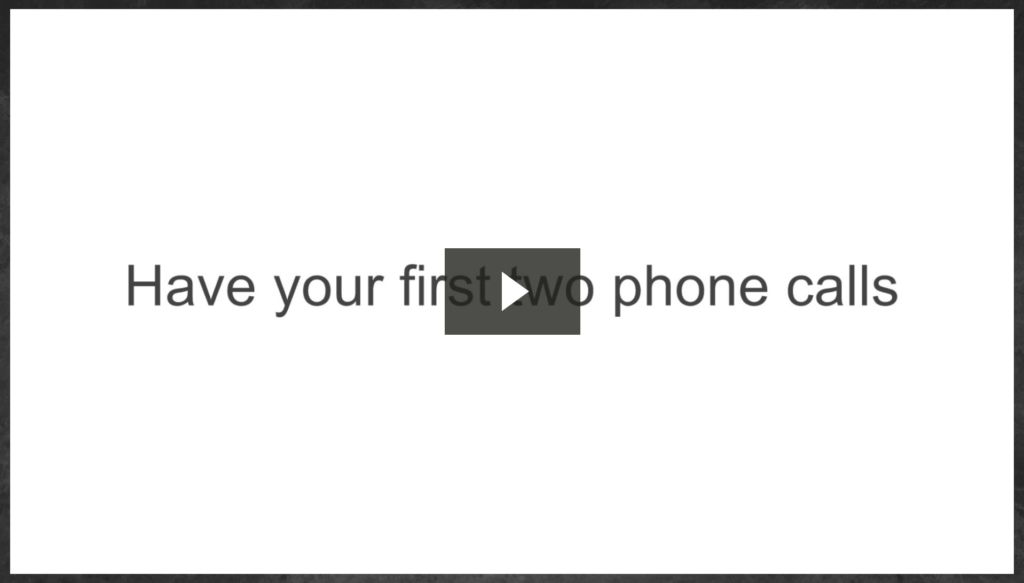 What you will learn on the inside will take your profits to another level if you apply the techniques you learn, then you will never have to struggle with how to build a successful business or how to find and generate targeted buyer leads.
My Very Own Personal Test
In order to give you the VERY BEST information I decided to test the system out myself for only $1 and here's some "PROOF" below of the results I received!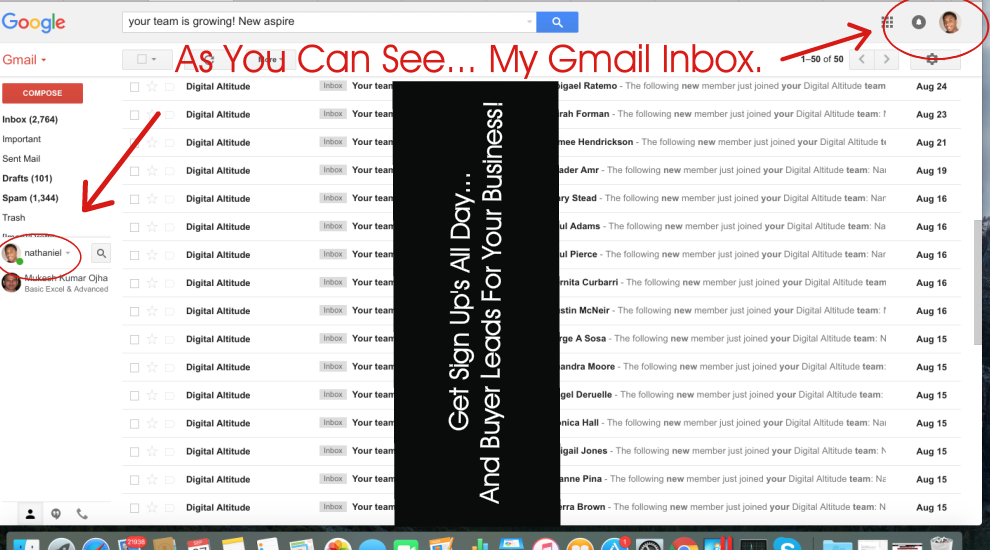 This "TEST" Resulted In About $500 In One day!


In conclusion, if I had to rate the system on a scale of 1-10… I personally WILL give it a 10! Even I myself must admit that… its VERY impressive to see how well, "former U.S. marine" Micheal Force has put this system together. Now I for one, strongly believe in honoring our U.S. soldiers… and I've got to say "I'm impressed with Micheal's work here for sure" 🙂
I hope you enjoyed my Tidom inc review… get started right now (for only $1) using the link below.
Also here what I'm going to do for only the next 10 people who take action and complete all the steps by their coach…
MY PERSONAL BONUS:
ONLY for the next 10 people… if you get started right now once your ready to promote (Your coach will tell you when), I'm going to give you our SECRET team training, "How To Make 100K In The Next 90 Days"!
My Bonus is valued at $9997 That you get FREE
All you have to do is…
1: Send me a friend request on my Facebook here: Before taking the $1 trial => My Facebook
2: => Then Click Here And Get Started For $1
Go through the steps and complete them. Once your ready to promote (Your coach will tell you when), contact me on my Facebook by for the link and password. I will be checking every member to see where they are 🙂
I promise you that with this training you will be ahead of any regular  member who joins someone else randomly.
Here's some updated proof that I am serious… Look at the screenshot below: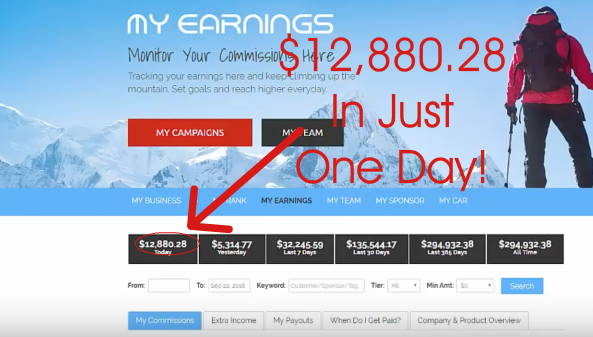 So don't miss out.. get started now!
God bless and to your success,
Nathaniel Laurent
PS. Questions are welcomed in the comment section below, again God bless!