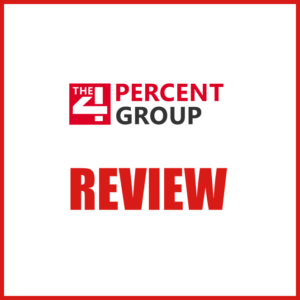 I've been hearing a lot about this new company called The Four Percent Group and as always, I've decided to investigate and see what this company is all about.
I am sure that there are many of you who would like to learn as much as possible about this company, especially if you are thinking to invest in them. There is nothing better than to know all you can about the company beforehand.
To help you guys, I have spent some time, done some research and prepared this The Four Percent Group Review. I have divided this into company profile, products, compensation plan and finally my verdict.
Let's check out my detailed review by scrolling below.
What Is The Four Percent Group?
The Four Percent Group was established by Vick Strizheus. He developed the contents and training to help anyone interested to become a good online marketer and make a profit. Vick has been in the online marketing business for about 7 years now and has great experience and insights about the business. He then decided to spread his knowledge and expertise to help others.
Looking at their website domain registration I found that the website was first registered in 2002. Later in 2016, it was repurposed for the cause. It is set to expire in a couple of months in April 2017.
Now, checking their web traffic, they receive visitors from all over the world. The USA, Saudi Arabia, India, UK, Canada to name a few. However, the USA is leading the pack by quite a margin.
This was a brief introduction about the company. Let's check out their products.
Products The Four Percent Group Offers 
The Four Percent Group has several product lines for their customers and members, which are catered through Four Percent Marketplace.
They provide their products in the below categories
Merchandise
Premium Packages
Services
Training Programs
Free Content
These products range from absolutely free eBooks to $2500 training modules. However, all their free contents are now out of stock.
The Four Percent Group Compensation Plan
They do not have any compensation plan like other companies do. However, they want to compensate you with their webinars, coaching and marketing knowledge sharing. They believe that with your new-found knowledge and confidence, you will conquer the world of internet marketing and ensure a big payout for yourself. They have training programs, books, webinars and one-to-one coaching for their members who purchases the membership or enroll in the training program.
They also provide you with marketing and sales tools like ClickFunnels, ClickMagick and LeadPages which enhances and simplifies your online marketing processes and functions.
Final Thoughts On The Four Percent Group 
This is another one of those company who claims to have the best online marketing tools and techniques and want to spread the knowledge. Honestly, no matter how efficient or revolutionary the techniques are, if you are not positive and willing to work hard, nothing can help you earn money. There is no easy way to make money, right? Because if there was, then everybody would have been rich.
Now, the training and the one-on-one sessions are informative. If you are willing to dish out large sums of cash, you can do their advanced courses and get access to all their knowledge base and marketing tools.
To wrap it up, this is something for someone who is passionate and willing to work hard for their online business. Only then can you really appreciate their training materials and achieve success in your business. If you think that you are not passionate or patient enough then this training will not be of any use to you.
I hope you liked my The Four Percent Group Review and learnt valuable insights about the company and their training.
My Personal Recommendation:
Now if you're looking to earn a substantial income from home I strongly recommend establishing "multiple" streams of income. The following the link that I've posted here below reveals a proven system in which you'll have someone who is already making six figures a year, guide you to six figures within the next 6 months by the hand… How cool is that, aye 😉
In fact, check out what some of the others saying:
Ryan F.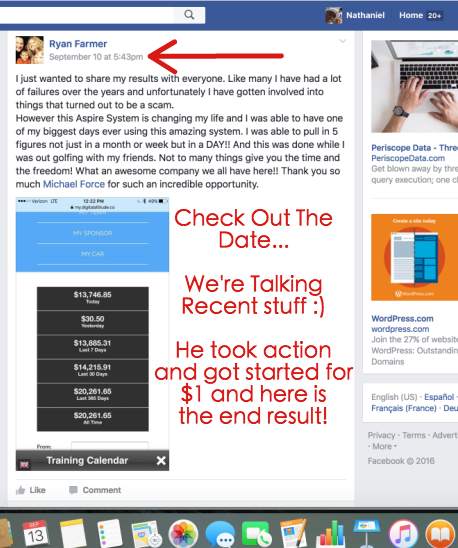 Vincent O.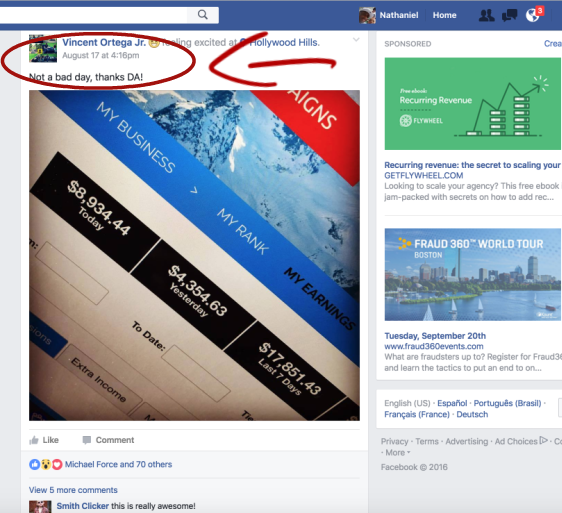 Now it's your turn!
Press play watch the video below and get started now.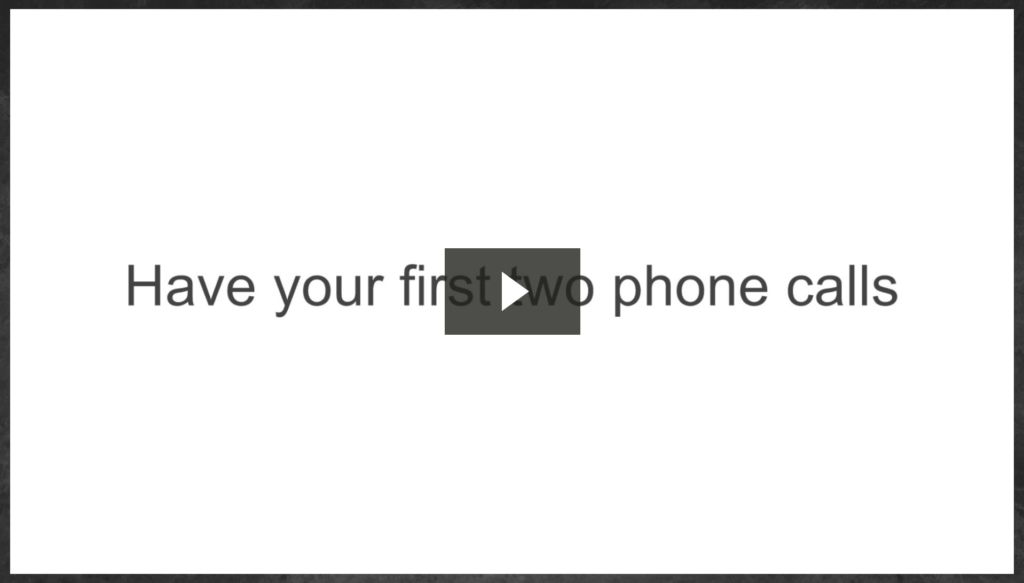 Again, I hope you enjoyed this The Four Percent Group review and I'll see you all at the top!
God bless,
Nathaniel Laurent
PS. All questions are welcomed, feel free to leave it in the comment area below… again God bless!