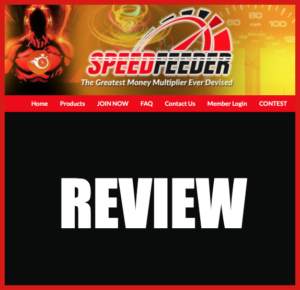 Welcome to my Speed Feeder review!
The fact that you're here means that you have been doing your research on this company.
Well, I have good news! You're in the right place.
In this review, you will learn a lot of new valuable information that will help you decide if this is a good investment for you. I have divided this into company profile, products, compensation plan and finally my thoughts.
Scroll below to see more!
What Is Speed Feeder?
Speed Feeder states Clay Montgomery as the person behind the company. He claims to have been involved in many MLM schemes and launched Speed Feeder for those who could not afford to join his other venture Exitus Elite.
However, Exitus Elite is not doing well at the moment and it is only fair to assume that he launched Speed Feeder seeing the declining popularity of Exitus Elite.
From the domain registration, It showed that it was registered in August 2016 for two years.
For such a new company, they are enjoying a fair share of web traffic. Major traffic contributing countries are the USA, Australia, UK, Austria and France.
That is all about the company. Let's check out their products.
Products Offered By Speed Feeder
Speed Feeder does not have any physical products. However, they do have digital products in the form of eBooks. These books are mainly internet marketing eBooks with questionable quality. However, they claim that the combined eBooks collection that they offer to their members are worth $1,645.
I doubt that the value is that high.
The Speed Feeder Compensation Plan
When you become a member by purchasing it for $100, you also get to book a position in the 3×2 matrix of Speed Feeder.
On top of this, you will have another 2×2 matrix underneath the 3×2 matrix. The amount of commission you can earn is dependent on the amount of investment you have made. You can earn from both matrices.
Check below for the different tiers of the matrix-
The first stage of the matrix costs $100 for each position, and completion of it will result in an affiliate cycling up to the second stage with no commission being paid out.
Successful completion of the second stage of the matrix will result in affiliates getting a commission of $100. Along with this, will cycle into the third stage and also create a new position in Stage 1 of the cycle.
Upon completing Stage 3 of the matrix system, affiliates will earn a whopping commission of $1,850 and also generate another new matrix position in Stage 1.
You can also earn residual commission of $100 if your sponsored members can complete both cycle 2 and 3. So at the end of the full cycle, your final commission will be $1,950.
Final Thoughts On Speed Feeder 
They have a veteran MLM marketer with a questionable motive behind creating this new venture, without solid products or income source, they do not have the fuel to continue the business for a long time.
Also, by looking at his previous ventures it seems that he will find his way to another MLM scheme when the popularity of Speed Feeder dries up.
Overall, Speed Feeder does not show signs of staying in the market for a long time. Rather, it has all the making of make-money-go-home kind of a business. Therefore, I am not convinced at all to invest in them.
Whatever you decide however, is up to you.
I hope you enjoyed my Speed Feeder Review and learned valuable information about the company and its business.
My Personal Recommendation:
Now if you're looking to earn a substantial income from home I strongly recommend establishing "multiple" streams of income. The following the link that I've posted here below reveals a proven system in which you'll have someone who is already making six figures a year, guide you to six figures within the next 6 months by the hand… How cool is that, aye 😉
In fact, check out what some of the others saying:
Ryan F.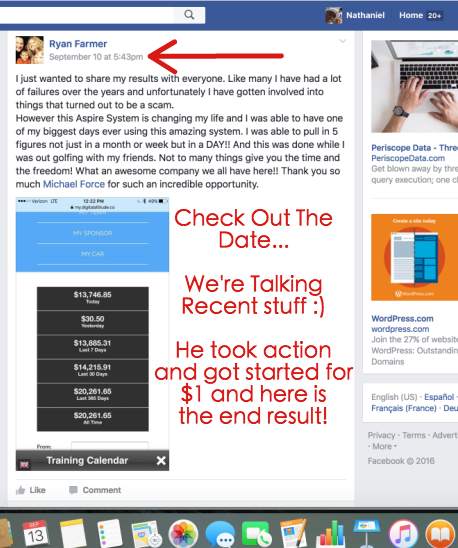 Vincent O.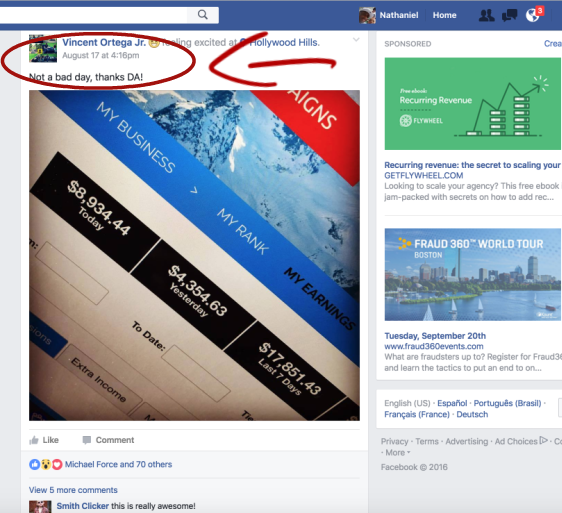 Now it's your turn!
Press play watch the video below and get started now.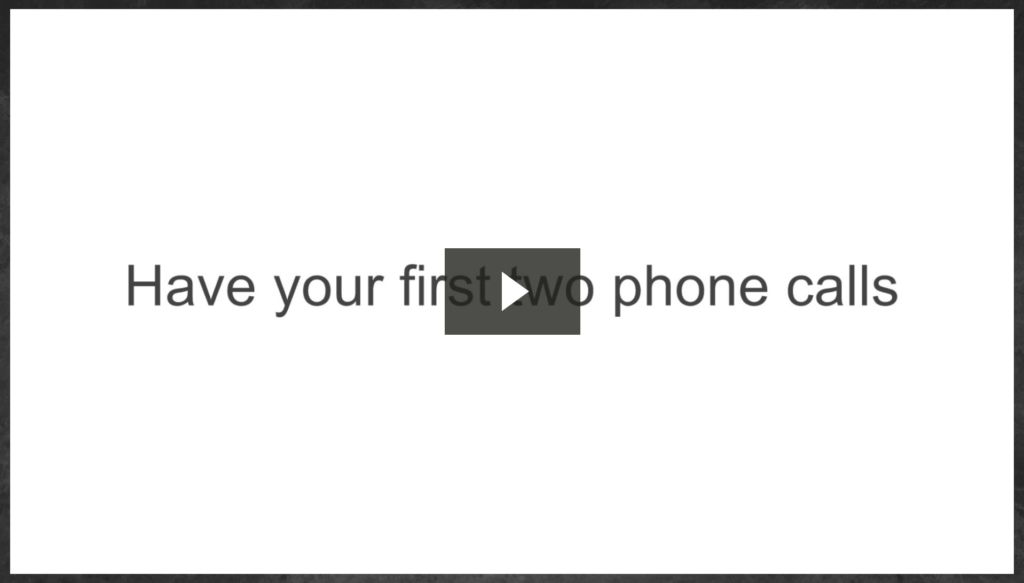 Again, I hope you enjoyed this review and I'll see you all at the top!
God bless,
Nathaniel Laurent
PS. All questions are welcomed, feel free to leave it in the comment area below… again God bless!