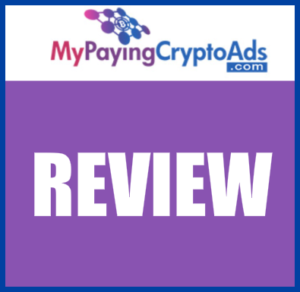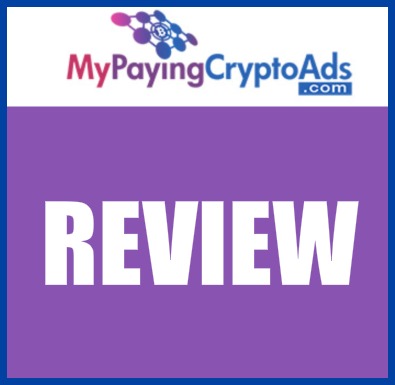 Welcome to my review of My Paying Crypto Ads! Whether this is your first time checking out an MLM company, or this is the tenth business you've considered joining this year, reading reviews is a great way to learn more about a company.
Jumping into a new company based on hype and not on solid research is never a good idea, so it's great that you are here!
This review will give you all the information you need on the company, the products and the compensation plan.
So let's get right to it!
What Is My Paying Crypto Ads?
Singaporean Entrepreneur Uday Nara, is the owner and founder of My Crypto Ads, which is based in Singapore. He has been involved with many MLM companies and I can tell you that My Paying Crypto Ads will not be his last. He is also very experienced in what he does.
My Paying Crypto Ads is based on his previous venture Mt Paying Ads. However, here he combined online advertisement with cryptocurrency namely BitCoin.
The domain of this site was registered in October 2016 and set to expire in October 2017. So, this is a very fresh company. However, having only one year of registration does not give me any comfort.
My Paying Crypto Ads has a diverse audience. They get their web traffic from all corners of the world. India, USA, Spain, Germany, and Italy to name a few.
That is all about the company. Now let's check out their products.
Products My Paying Crypto Ads Offers 
My Paying Crypto Ads does not have any physical products. It has a set of Ad Packs for their members. It also has varieties of advertising options as products for the advertisers.
The My Paying Crypto Ads Compensation Plan
To join the MPCA compensation plan you must purchase any of the available Ad Packs from the choice of 4. Then you must log in daily and view 10 ads from other members.
My Paying Crypto Ads share profits from every product sale, with all members who have purchased Advertisement Packs. Revenue sharing is done until the members receive 120% earnings on their adpack purchases. This is paid excluding 6%-10% that is paid as referral commission and an additional Admin Fee.
They also provide 6% referral commission for AdPack purchases and 10% commission for other services. However, these commissions are paid only for your direct referral members purchases.
All members can also earn by visiting websites listed as the "Cashlinks". These are website ads listed by other members, who have bought Traffic Exchange service to drive traffic to their promotional websites.
Final Thoughts On My Paying Crypto Ads 
MPCA operates its business in PPC model. They have advertisers who advertise and members get paid by viewing those ads. They are making money from both the advertiser and the ad viewers.
However, they have a long list of advertisers and people are actually getting paid. You can also withdraw your money once every 24 hours up to 1 BTC. This is a very good sign because this reduces the chance of losing your money in case of a fraud.
They have varieties of advertisement packages for the advertisers in order to suit their needs and with many advertisers on board, there is no shortage of ads to view. On the other hand, members regularly view and click on the ads to get a little chunk of the ad revenue. Therefore, the advertisers are receiving a steady source of ad views and page traffics. This is a sustainable circle for both advertisers and members and serving both of their goals.
However, if you are not into spending time on this site every day and want things to be automated then this is not for you. Otherwise, this may generate a steady stream of money for you.
However, the investment choice ultimately depends on your judgment.
I hope you liked My Paying Crypto Ads review and got a lot of good information about the company.
My Personal Recommendation:
Now if you're looking to earn a substantial income from home I strongly recommend establishing "multiple" streams of income. The following the link that I've posted here below reveals a proven system in which you'll have someone who is already making six figures a year, guide you to six figures within the next 6 months by the hand… How cool is that, aye 😉
In fact, check out what some of the others saying:
Ryan F.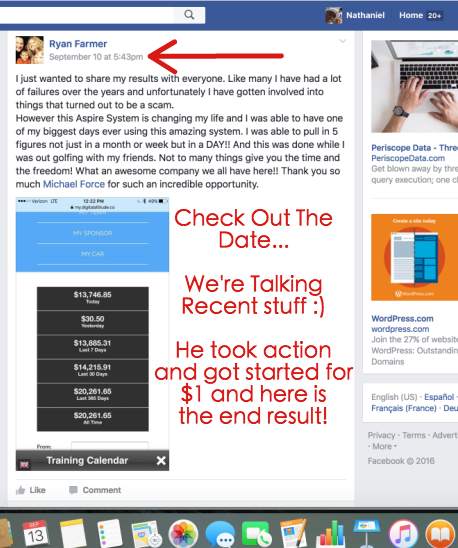 Vincent O.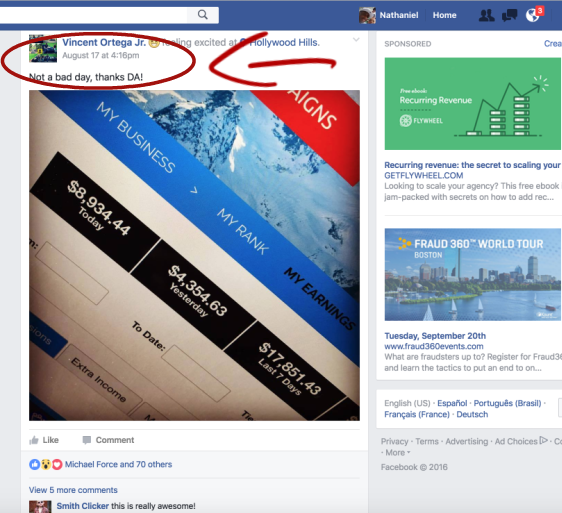 Now it's your turn!
Press play watch the video below and get started now.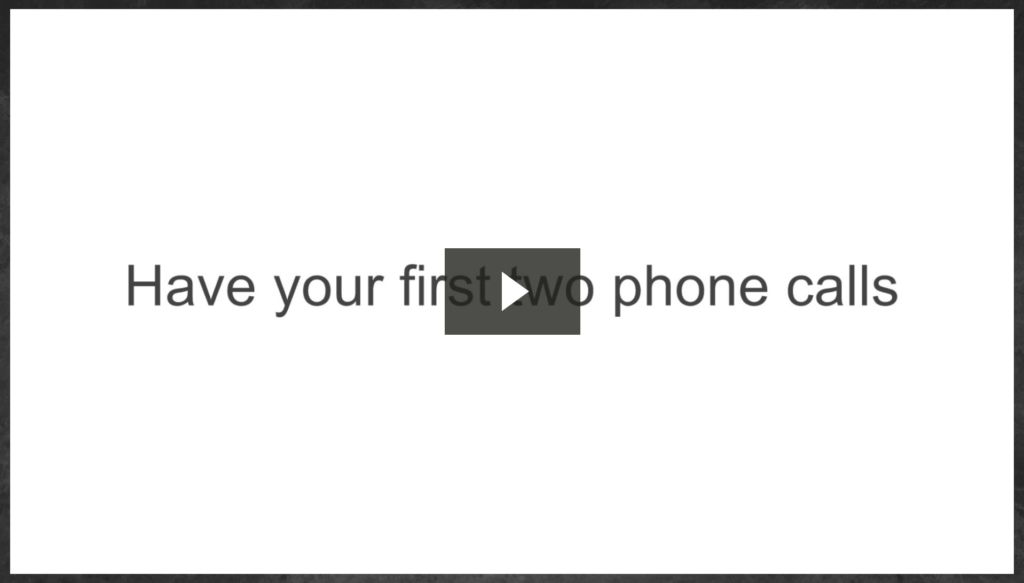 Again, I hope you enjoyed this review and I'll see you all at the top!
God bless,
Nathaniel Laurent
PS. All questions are welcomed, feel free to leave it in the comment area below… again God bless!