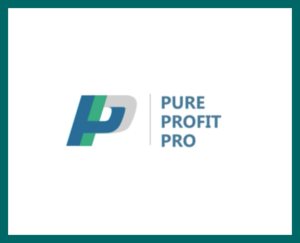 If you have landed here on my blog post right now, chances are you are probably doing your due diligence into the Pure Profit Pro business opportunity to see if it's a scam or not. OR… maybe you have already Joined the Pure Profit Pro business and are looking for ways to increase your profits, whichever the case you are in the right place. Also before we begin I want to note that I am in no way affiliated with this company so this review will be completely non-biased. By the end of this review you will have all the information you need to make an educated decision on whether this is the company for you.
Also be sure to stick through to the end because you are going to learn about a proven way to increase your profits by over 300%.
Ok, so let's get started… shall we? 🙂
What Is Pure Profit Pro?
In a nutshell, Pure Profit Pro is a top tier direct mid-ticket sales opportunity that sells digital products. It's also known as Triple P(PPP). This company is also a sister company to a company called Tidom Inc, and also too… Pure Profit Pro is in fact also founded by the same creator of Tidom Inc.
Pure Profit Pro Products Offered
The Pure Profit Pro product line consists of three main products which are;
The Pure Profit One – This package includes, exclusive capture pages and a website, a fully automated tracking system, direct access to  their outsourcing team,  access to their marketing suite and customer support 7 days a week.  Also with the Pure Profit One, you also get three video training series and one audio series. The three video training series are…
1. List Building Training
2. Internet Marketing In One Hour a Day
3. FB Traffic Wave
Pricing: The "Pure Profit One" product line is priced at $250.00, plus a one-time admin fee.
The Pure Profit Two  –  This package includes, capture pages and a website, a fully automated tracking system, you also get access to their outsourcing team, access  to their marketing suite and they also provide customer support 7 days a week. Also the pure profit to package also includes the the products offered in the Pure Profit One product line, however there are additional training provided which are;
A Leadership Development Audio Series
Productivity Mastership Audio Series
The Law Of Attraction Audio Series
Personal Transformation Audio Series
Also with the Pure Profit Two you'll receive the CRS part 1 – 8, which explains more advanced marketing techniques to help you grow your business.
Pricing: The "Pure Profit Two" is priced at $500.00 plus a one-time admin fee.
The Pure Profit Three –  This package includes everything in the Pure Profit One, the Pure Profit Two, and many more training series and videos such as the following;
List Building Success – 10 Videos
YouTube Video Editor – 8 Videos
Mastering Facebook – 5 Videos
Google AdWords – 9 Videos
Email Copy That Converts – 10 Videos
How To Use Fancy Affiliate – 4 Videos
IM Business Models – 10 Videos
Smart Funnel Blueprint – 9 Videos
Alternative Authority Content – 13 Videos
Entrepreneurial Success – 10 Videos
Instant Traffic  – 3 Videos
Making Money On Warrior Forums – 5 Videos
Video Marketing Blueprint – 7 Videos
Video Marketing Excellence – 7 Videos
Turbo Video Profits – 12 Videos
Smart Video Sales Letters – 9 Videos
The Ultimate List Building Guide – 12 Videos
Sales Funnel Blueprint – 8 Videos
YouTube Bully – 8 Videos
Social Media Control – 7 Videos
Email Copy That Sells – 10 Videos
Instant Traffic With Bing Ads – 4Videos
Facebook Traffic Revised – 9 Videos
How To Master WordPress – 45 Videos
Webinar Commissions – 9 Videos
Podcast Blueprint – 11 Videos
HashTag Traffic – 9 Videos
25 Traffic Methods – 2 Videos/3 Hours
Healthy Business Life – 10 Videos
Hire Your First Virtual Assistant – 3 Videos
Internet Marketing E-Course – 20 Videos
Internet Marketing E-Course – 6 Videos
Pricing: The "Pure Profit Three" is priced at $1000.00  plus a one-time admin fee.
So in overall, (concerning the product line) Pure Profit Pro does provide value with their product line. However just having access to these digital products will not guarantee your success with Pure Profit Pro.
Pure Profit Pro Compensation Plan
Now when it comes to the Pure Profit Pro compensation plan, I'm not going to reinvent the wheel 🙂 lol… You can get the full details by watching the short video below which explains the compensation plan in detail.
PLEASE NOTE:  I do NOT endorse this video… is for educational purposes ONLY!
If you watched the video above you can see now that there are several ways you can earn money with their compensation plan. You can earn immediate income through member to member sign ups and back end residual income. To get the most out of the comp plan, you will need to be able to sell the products and sponsor new reps.
Should You Join Pure Profit Pro?
Overall Pure Profit Pro seems to be a company with a pretty solid comp plan. However, the question, "whether you should join or not?" actually really depends little on the comp plan. Yes it is important, but your success with the company really depends on one thing, "YOU!" If you decide this is the company for you, there are some things you will need in place to succeed.
First you will have to treat it like a business. Many may get started in Pure Profit Pro and want to just test it out. They tell a few people, and when they get some No's, they throw in towel and say the business didn't work. Make the decision right now that you are going to do whatever it takes to win in your business. This might mean working some extra hours, giving up maybe partying on weekends, but it can all be worth it in the long run.
FACT:

Why 97% May Struggle and FAIL in Pure Profit Pro…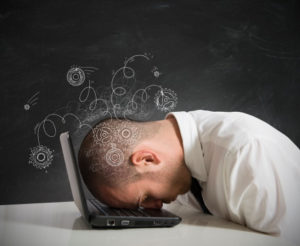 The main reason most people fail when starting a home based business is because of the marketing. While even though it's great to have an e learning library (digital products)… it won't to you by the hand (real-time) coach you and walk you through the steps needed to order to implement the online marketing strategies.
Getting a coach to walk you through each step can cost you as much as over $10K per session…
Crazy huh!?
Now what if I could show you a proven way to get a personal coach to walk you through each needed in order to pull in "high-ticket" commissions online for only a fraction of $10K (more like a one time payment of $49).
Just think for brief a moment, what if it was even possible to have a personal coach "NOT ONLY" walk you through the steps you need to pull in results online but also get on the phone and close each sale for you? I know that sounds insane…
But, guess what… drum roll 🙂
It's possible,
You can do this in 3 simple steps;
Grab your free copy of "Limitless" (You only have to pay for shipping and handling the book is free).
While ordering the book, take the one-time $49 offer.
Contact your assigned personal coach and start your journey 🙂
If you are serious about going full time from home leveraging high-ticket sales, however you feel like you are dealing with limitations…  Matt Lloyd's "Limitless" will be a major her for you. Also yes, Limitless is an actual physical book NOT digital. Get your free copy now by using the link below.

Now if all you want is to learn how to generate an endless supply of leads using the internet, my recommendation for you would be to leverage an online marketing system that will show you exactly how you can have people asking you about your Pure Profit Pro or ANY home based business in general. Remember, in business it's also mainly numbers game, the more people you expose to your plan, the better chance you have of sponsoring.
To learn the exact blueprint on endless lead generation simply watch the video below and take action.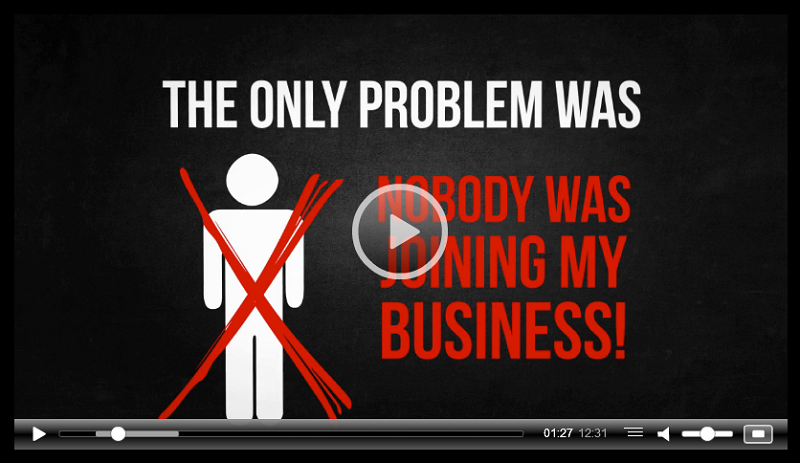 What you will learn on the inside will take your profits to another level if you apply the techniques you learn, then you will never have to chase family and friends again nor will you struggle with how to find and generate targeted buyer leads.
God bless and to your success,
Nathaniel Laurent
PS. Questions are welcomed in the comment section below, again God bless!