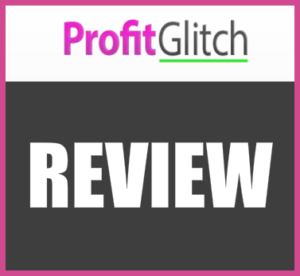 Welcome to my Profit Glitch Review! Whether you are brand new to the online business world or a pro with years of experience, joining a new company based on just hype is never a good idea.
So how can you make sure you are making the right choice when choosing a company to join?
Reading reviews is one of the best ways to learn everything you need to know about a company, so I'm glad you're here!
My Profit Glitch review will cover the company, the products and the compensation plan.
So, without further ado, let's get to know Profit Glitch!
What Exactly Is Profit Glitch?
Profit Glitch is not a company that likes to share much information about itself or its owners. However, it is mentioned that the company is founded by Mr Robert. He is said to be involved in BitCoin mining since 2011.
He even started inviting his friends over to help him do it because the more people he had mining for him, the more money he could make.
However, I could not verify that the person is real.
To mine for BitCoin, you just solve mathematical problems with the help of a powerful computer and in exchange, you uncover blockchains which combine to become a BitCoin.
This is no easy task the blockchains become more and more complex and difficult to mine.
The company website was registered in October 2016 and will expire October 2017.
The majority of their web traffic comes from the USA which is about 30%. The rest of the web traffic is shared by the UK, Germany, Australia and India.
Now let's look at their products!
The Products Profit Glitch Offers
Profit Glitch does not have any physical or digital retail products or services.
….so far, I don't like the feel of this.
The Profit Glitch Compensation Plan
To enlist yourself to receive any kind of ROI, you first must invest at least $97 with them. However, this is a one-time fee, not a recurring payment.
They also have an affiliate ranking system based on your sponsorship count. When you sponsor new members, you will receive $47 instantly as recruitment commission.
If you recruit 10 members, you will have Gold member status with double the ROI on your investment.
Similarly, with 25 recruitments you will be given Platinum membership and will earn 3 times as much ROI. At 50 members' recruitment, you will be put in the Diamond category and can earn up to 7 times the standard ROI.
Profit Glitch also promises that your investment will be put on autopilot and you don't have to do anything. They will automatically send your earnings to your bank or PayPal account.
On top of these offers, those who join will be provided with a Double Income power when you activate the system. It comes with a Holiday Ad Rotator. The company includes the affiliate links within the holiday advertising campaigns, and from that, you can have the option of making free money.
My Final Thoughts About Profit Glitch 
Profit Glitch promises their investors a 100% guarantee of profit on their investment. However, they do not have any solid investment plan to back this up. No one can really guarantee a return on your investment unless it is insured. Profit Glitch does not seem to have such kind of safety net. However, they do provide a 30-day money back facility.
They also did not disclose their real owners and management team. There is always a heavy risk with these types of companies. They can run away with your money at any time and you will not have any lead to trace them.
I will agree to the fact that you can make money mining for BitCoins. However, with so many people doing it on an industrial scale, it is very difficult and time-consuming to uncover a valid blockchain.
Therefore, it is not as profitable anymore.
On top of this, their website is registered for just one year.
I believe that the overall sustainability of this company is questionable. I personally would not invest anything in them.
The rest is up to you.
Thanks for reading to the end! I hope you learned a lot of valuable information about the company.
My Personal Recommendation:
Now if you're looking to earn a substantial income from home I strongly recommend establishing "multiple" streams of income. The following the link that I've posted here below reveals a proven system in which you'll have someone who is already making six figures a year, guide you to six figures within the next 6 months by the hand… How cool is that, aye 😉
In fact, check out what some of the others saying:
Ryan F.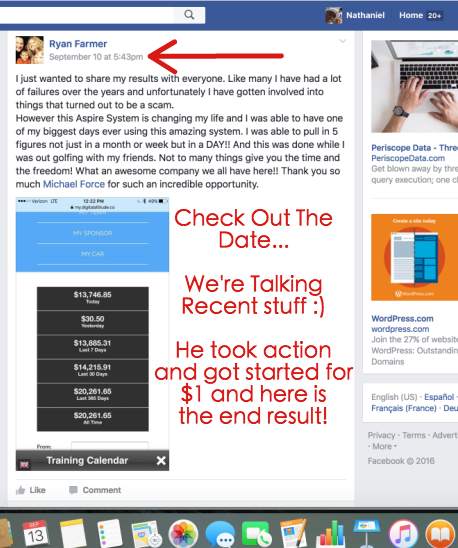 Vincent O.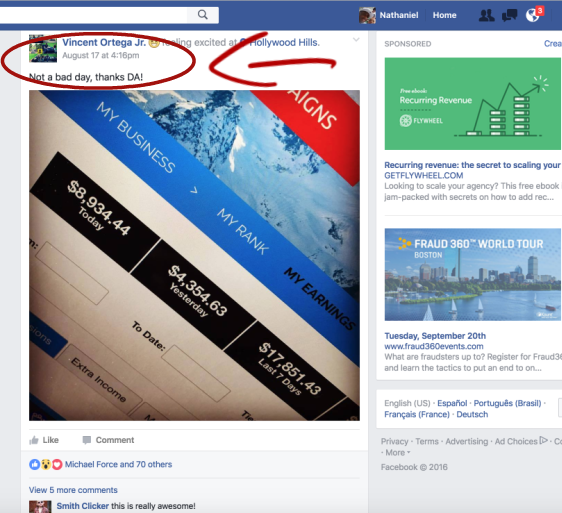 Now it's your turn!
Press play watch the video below and get started now.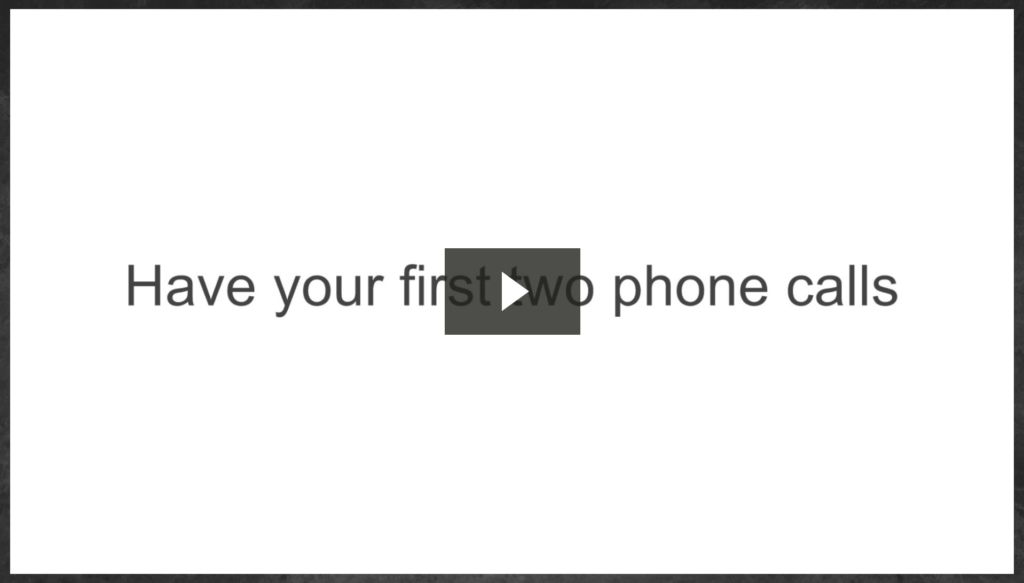 Again, I hope you enjoyed this Profit Glitch review and I'll see you all at the top!
God bless,
Nathaniel Laurent
PS. All questions are welcomed, feel free to leave it in the comment area below… again God bless!