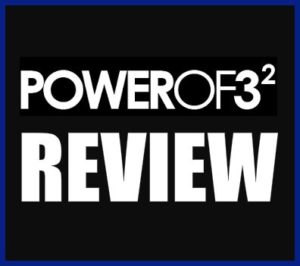 I've been hearing a lot of buzz about this new company called Power of 3 Squared, so I decided to find out what this is all about.
I am sure like myself; you also want to find out as much as possible before investing your money in any company. Especially with a company like Power of 3 Squared, which runs its business entirely on the web.
To help you guys, I have done some research and prepared this Power of 3 Squared Review. I have divided this into company profile, products, compensation plan and finally my thoughts.
Scroll down below to see what I've found.
What is Power 3 Squared?
The website does not have any information regarding the owner or the management team. I'm not surprised to see this.
However, some information in their privacy policy points to Power of 3 Squared being a British company. In the privacy policy, it is clearly mentioned that the laws of England and Wales will govern all the data and the rules. However, this information is not conclusive, as this can be a copy paste mistake.
The domain was registered in October 2016, but all other information is kept hidden. Unsurprisingly the site is only registered for a year.
Power of 3 Squared owes its traffic to USA, Pakistan, and India. They account for more than 53% of its entire web traffic.
Products Offered By Power Of 3 Squared
As like most of these sites, Power of 3 Squared does not have any products to sell, neither physical nor digital. However, when you join Power of 3 Squared, you can promote and sell membership on the website.
The Power of 3 Squared Compensation Plan
To join Power of 3 Squared members must pay $3 every 28 days. There's no direct ROI on this. However, when they sponsor new members, they will receive commissions as long as the members are active.
New membership commissions are distributed through a uni-level compensation plan, keeping the main affiliate member at the top.
All new members sponsored by that affiliate are put in level 1.
When level 1 members bring in new members they are placed in level 2.
All members brought in by level 2 members are placed in level 3 and so on. This is stretched all the way up to level 7.
To become eligible for each payable uni-level, affiliate members must sponsor new affiliates in the following order:
 Sponsor 2 affiliates to qualify for payment on two uni-level levels
 Sponsor 3 affiliates to qualify for payment on three uni-level levels
 Sponsor 4 affiliates to qualify for payment on four uni-level levels
 Sponsor 5 affiliates to qualify for payment on five uni-level levels
 Sponsor 6 affiliates to qualify for payment on six uni-level levels
 Sponsor 7 affiliates to qualify for payment on seven uni-level levels
However, to qualify to receive the commission, all uni-level members must be active. If not, commissions will be paid out for only the active members.
New member commission rate is provided below:
 Level 1 (personally sponsored affiliates) – 50 cents per affiliate sponsored
 Levels 2 to 7 – 25 cents per affiliate recruited
When any affiliate member has personally sponsored affiliates who have brought in at least 7 affiliates, they can earn a 50% match on the recruitment commissions that are earned by these affiliates.
They do not have any other compensation schemes besides commissions from the new members.
Conclusion On Power of 3 Squared
Power of 3 Squared clearly does not want to share any information regarding the owners of the site and the business. They are actively hiding all possible ways to track the company's whereabouts and details.
It all seems very shady to me, this doesn't sound like a company that can be trusted.
Also, the lack of sellable products means that they do not have any revenue generating source. All affiliate commissions are coming from the new members monthly membership fee.
This tells me that Power of 3 Squared can very well be nothing more than a Ponzi scheme.
Overall, Power of 3 Squared does not show any signs of staying in the market for long. Rather, it is more like a 'make all the money while you can' kind of business.
All the facts show that this business is very faulty and because of this I'm not convinced to invest my money in this company. However, You may think otherwise.
Either way, the choice is all yours to make.
My Recommendation:
Now if you're looking to earn a substantial income from home I strongly recommend establishing "multiple" streams of income. The following the link that I've posted here below reveals a proven system in which you'll have someone who is already making six figures a year, guide you to six figures within the next 6 months by the hand… How cool is that, aye 😉
In fact, check out what some of the others saying:
Ryan F.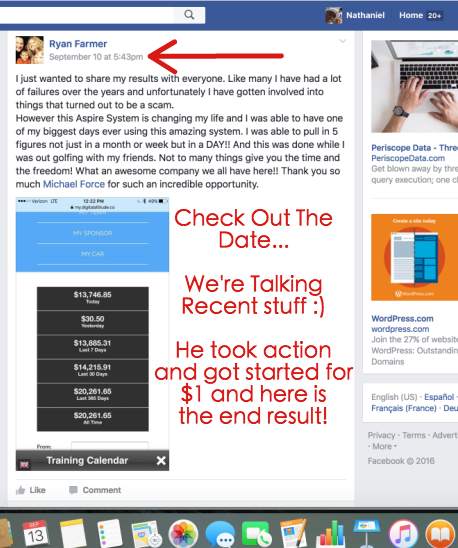 Vincent O.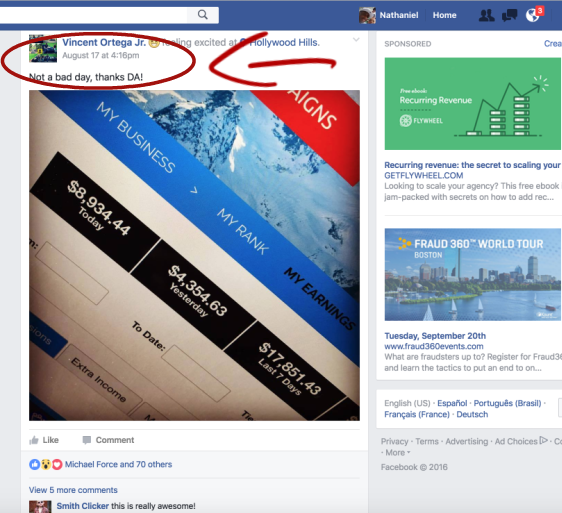 Now it's your turn!
Press play watch the video below and get started now.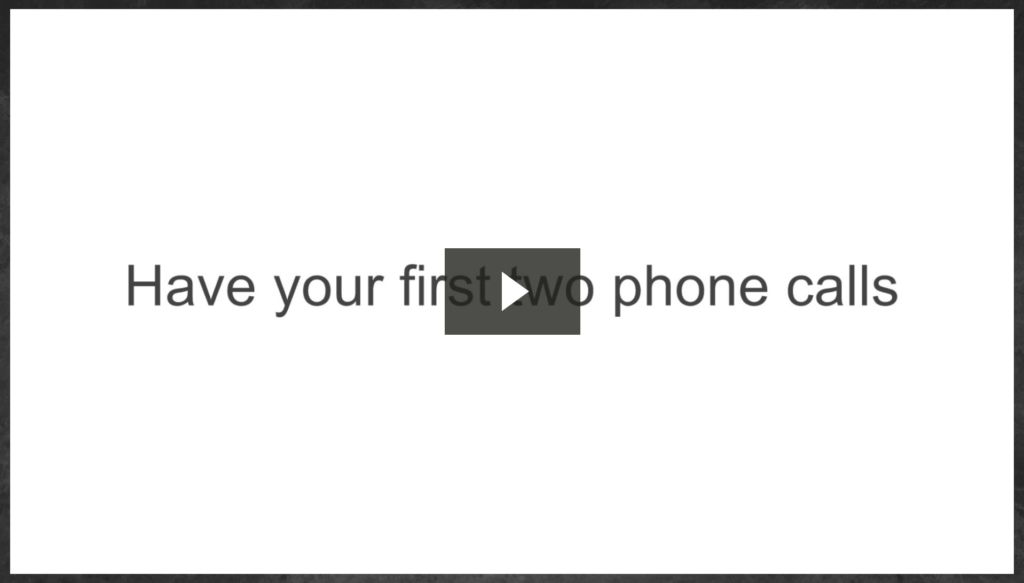 Again, I hope you enjoyed this Power of 3 Squared review and I'll see you all at the top!
God bless,
Nathaniel Laurent
PS. All questions are welcomed, feel free to leave it in the comment area below… again God bless!