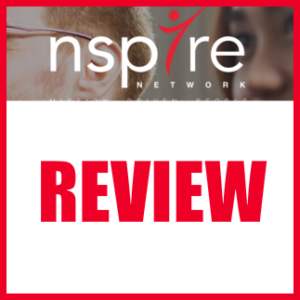 Welcome to my Nspire Network LLC Review!
Every now and then we hear about the new MLM companies being sprung up. Among the pool of new companies, the only way to find reliable ones is by reading their reviews and learning as much as possible before investing your time and money.
For your convenience, I have spent a fair amount of time researching and prepared this Nspire Network Review. I have divided this into company profile, products, compensation plan and finally my thoughts.
So let's dig in!
What Is Nspire Network LLC?
Nspire Network LLC was founded by JJ Javier (CEO), Spencer W. Iverson (COO), and Joel Medina (VP – Business Developmyhent). They are all successful business persons with moderate network marketing experience.
The domain of the company was registered in November 2016 and set to expire in November 2022. This is good news, it means they are here to stay.
For such a new company, they already managed to capture the worldwide interest. They have site visitors from the USA, Nigeria, India, Pakistan and South Africa etc. They have their marketing strategy spot on.
That is all about the company. Let's check out their products.
Products Offered By Nspire Network LLC 
Nspire Network LLC has an assortment of nutritional products and female hygiene products.
Cherish Sanitary Napkins – "includes negative ion technology which has been proven to balance PH and hormone levels, helps protect against germs and bacteria, helps to reduce inflammation, fights against vaginal irritations and infections and reduces unwanted odour" ($6.40 for a pack of 8 pads)
Empower Testosterone Booster Plus – "has all the critical nutrients needed to boost testosterone levels for any man" ($79.99 for a bottle of 120 capsules)
Max Life Prostate Care Plus – "the best natural solution for men suffering from BPH and Prostatitis" ($79.99 for
Total Recall Memory Booster – "contains 5 of the best known mental enhancers to brighten brain function and restore brain power" ($79.99 for a bottle of 60 capsules)
Taboo For Him – a "male sexual enhancement based on the same natural composition of the chemicals used in Viagra and Cialis" (retail pricing not provided)
Sweetest For Her – "doctor formulated and gynaecologist approved to help women get back on track with their sexual health" (retail pricing not provided)
The Nspire Network LLC Compensation Plan
Nspire Network LLC is still in its pre-launch phase. Therefore, there is no official detailed information on their compensation plan. However, we have combined all the information available on the website for this review.
There are 4 affiliate ranks for their affiliate members:
Star – 500 GV a month
Diamond – no qualification criteria provided
Ambassador – 50,000 GV a month
Legend – 3,000,000 GV a month
GV (Group Volume) is sales volume that is generated by an affiliate's downline.
However, to qualify for commissions, you must generate 25 to 100 PV (personal volume) a month, which is based on your affiliate rank.
If you are wondering 25 PV equals about $28 in product sales.
You can earn about 40% commission on product sales, which includes auto ship orders by your sponsored customers.
When you sponsor a new member, you can earn recruitment commissions from Nspire Network.
Recruiting a Builder Package affiliate ($99) pays a $25 commission
Recruiting a $299 Package affiliate pays a $75 commission
Recruiting a $499 Package affiliate pays a $125 commission
They also have binary and unilevel residual commissions for their members.
Your binary team positions are filled through both direct and indirect sponsored affiliates.
Sales volume is tracked weekly on both sides of the binary team.
Nspire Network LLC affiliates earn between 10% and 24% of volume generated on the weaker side of their binary team.
This percentage is decided based on the affiliate rank held.
Every day, the binary sales paid volume is matched and flushed from both sides, and the leftover volume is kept on the stronger binary side.
Unilevel residual commissions are earned on purchases by your sponsored members and referred customers. However, you will receive the commission from their second purchases.
Unilevel commissions are earned as a 10% to 25% of sales volume that is generated by a unilevel team.
Apart from these, they also have matching point bonus and global bonus points pool to share more commissions to qualified members.
Final Thoughts On Nspire Network LLC
The promising thing about the company is that they have physical products that you can sell. They also have a solid management team to back them up.
Now the success really depends on the product. If you test the product and find them to be working, then you can confidently market it to new customers. If it does not work, then you can only move a few products. If you do manage to move a substantial amount of products, then Nspire Network has a good compensation plan to back you up.
For now, It's only pre-launch time. This will certainly improve upon launch.
Now, it is up to your confidence level and your marketing skills to help you to reach your goal with Nspire Network LLC. If you are not good at marketing and generating sales, this may not be the right opportunity for you.
Thanks for reading to the end, I hope you enjoyed my Nspire Network review and learnt a lot of new information about the company.
My Personal Recommendation:
Now if you're looking to earn a substantial income from home I strongly recommend establishing "multiple" streams of income. The following the link that I've posted here below reveals a proven system in which you'll have someone who is already making six figures a year, guide you to six figures within the next 6 months by the hand… How cool is that, aye 😉
In fact, check out what some of the others saying:
Ryan F.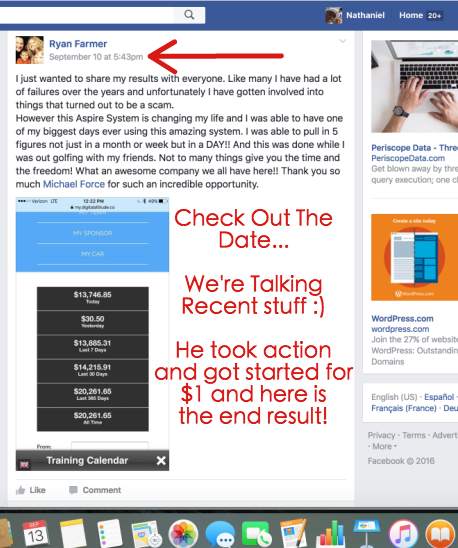 Vincent O.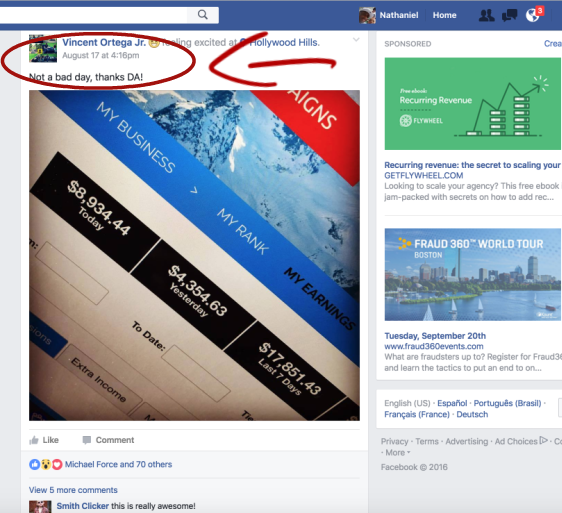 Now it's your turn!
Press play watch the video below and get started now.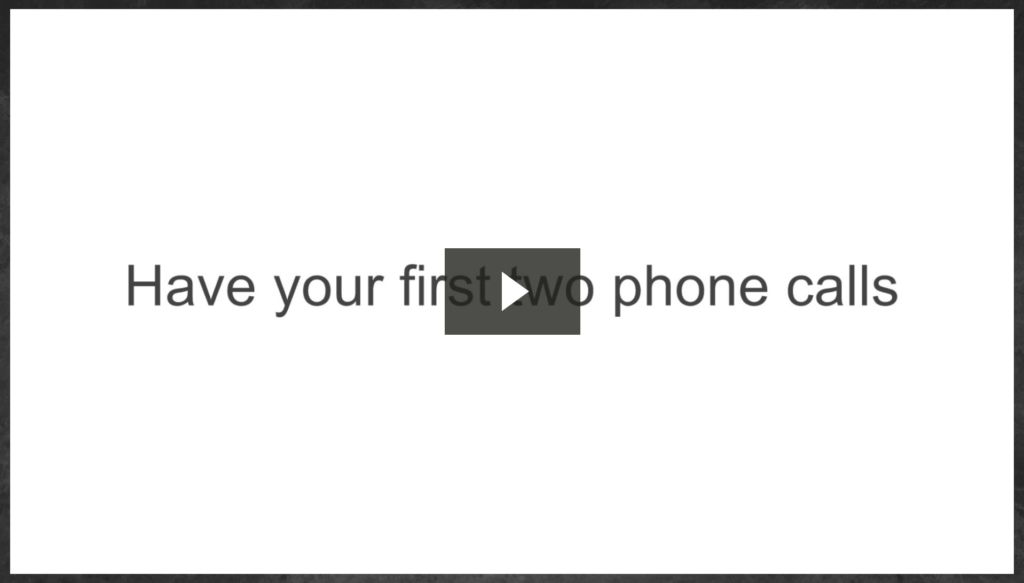 Again, I hope you enjoyed this Nspire Network review and I'll see you all at the top!
God bless,
Nathaniel Laurent
PS. All questions are welcomed, feel free to leave it in the comment area below… again God bless!