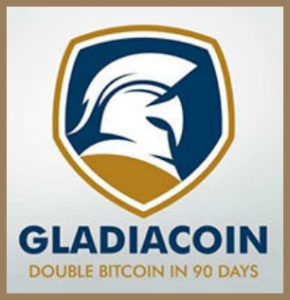 Welcome to my GladiaCoin Review!
There are many new MLM and crypto-currency networks popping up almost daily and it can be difficult to know which ones are legit and which ones aren't.
A great way to make sure you are joining the right company is by learning as much as you can about it before signing up.
Reading reviews is one of the many ways you can do this, so welcome!
My GladiaCoin review will cover the company, the products and the compensation plan. After that, you will have my final thoughts about the company.
So, let's dive in!
What Is GladiaCoin?
GladiaCoin is a BitCoin trading company. It is mentioned that they have many professional traders who trade in BitCoins and looking to expand their business. However, they do not reveal any information regarding their actual owner or the management team. This is a common practice for companies like this. It is very difficult to trust a company is run anonymously.
Looking at their domain registration I found that their registration was done in November 2016 and kept private.
They have managed to pull some serious web traffic in a short span of time. They receive most of their visitors from the USA, Brazil, Spain, Colombia and Japan.
That is all about the company. Let's check out their products!
Products GladiaCoin Offers
GladiaCoin does not have any retail sales activity. This means they do not have any product to sell.
However, you can promote and sell their affiliate membership to others after becoming a member.
The GladiaCoin Compensation Plan
GladiaCoin will pay an ROI of 200% on your investment within 90 days.
Check below for more details:
Spartacus 1 – Invest 0.05 BTC (the GladiaCoin website does not disclose how much the Spartacus 1 plan pays out)
Spartacus 2 – Invest 0.1 BTC and receive 200% back in 90 days
Spartacus 3 – Invest 0.3 BTC and receive 200% back in 90 days
Spartacus 4 – Invest 0.5 BTC and receive 200% back in 90 days
Spartacus 5 – Invest 1 BTC and receive 200% back in 90 days
Spartacus 6 – Invest 2 BTC and receive 200% back in 90 days
Spartacus 7 – Invest 4 BTC and receive 200% back in 90 days
They also have a residual compensation plan which is paid through a binary structure. Here, you will be on the top and your directly sponsored members will occupy two left and right positions in your downline. All of them will have their own left and right positions and it will go on and on.
When someone makes any sales of memberships, it generates sales volume. At the end of each day, both leg volumes are calculated and are paid on the lesser leg. Any leftover volume gets rolled over to the next day. The actual percentage paid will depend on your investment with GladiaCoin.
Spartacus 1 – 5% commission, capped at 0.1 BTC a day and/or 3 BTC a month
Spartacus 2 – 6% commission, capped at 0.2 BTC a day and/or 6 BTC a month
Spartacus 3 – 7% commission, capped at 0.6 BTC a day and/or 18 BTC a month
Spartacus 4 – 9% commission, capped at 1 BTC a day and/or 30 BTC a month
Spartacus 5 – 11% commission, capped at 2 BTC a day and/or 60 BTC a month
Spartacus 6 – 13% commission, capped at 4 BTC a day and/or 120 BTC a month
Spartacus 7 – 15% commission, capped at 8 BTC a day and/or 240 BTC a month
Final Words On GladiaCoin
They have an interesting investment proposal and does their business like a mutual fund.
They do not disclose any information about the actual owners of the company. That leaves the door open for fraud and makes the investors more vulnerable.
I do not recommend investing in this company there are lots of red flags and there are other decent crypto-currency networks out there. However, it is your wallet and your choice.
I hope you liked my GladiaCoin review and learnt a lot of new information about company and their investment policy.
My Personal Recommendation:
Now if you're looking to earn a substantial income from home I strongly recommend establishing "multiple" streams of income. The following the link that I've posted here below reveals a proven system in which you'll have someone who is already making six figures a year, guide you to six figures within the next 6 months by the hand… How cool is that, aye 😉
In fact, check out what some of the others saying:
Ryan F.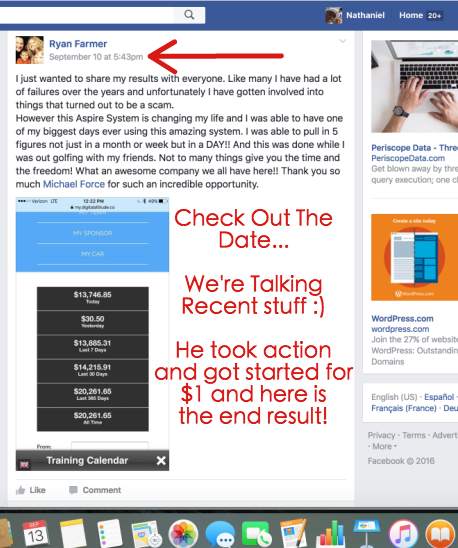 Vincent O.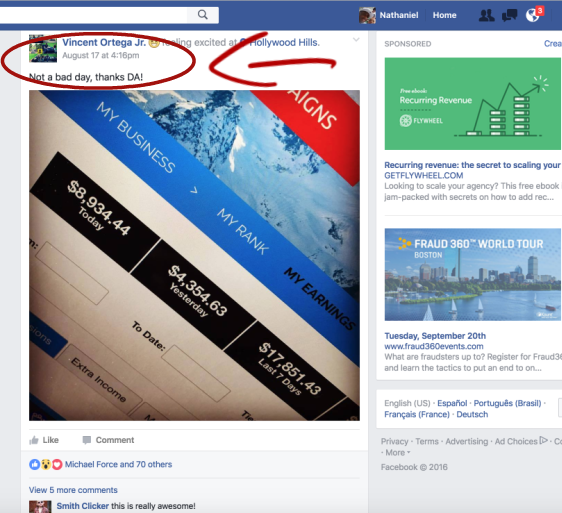 Now it's your turn!
Press play watch the video below and get started now.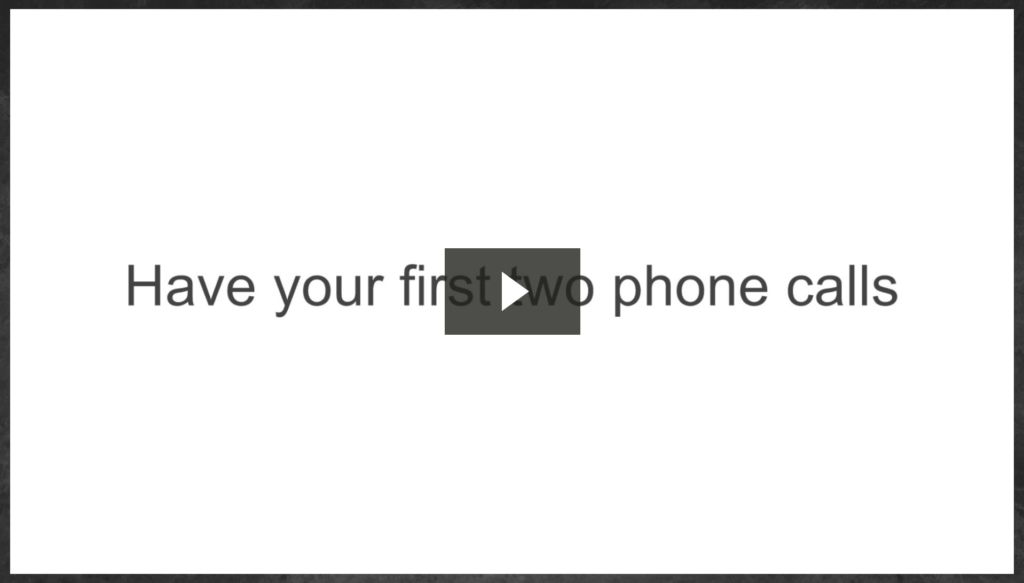 Again, I hope you enjoyed this review and I'll see you all at the top!
God bless,
Nathaniel Laurent
PS. All questions are welcomed, feel free to leave it in the comment area below… again God bless!