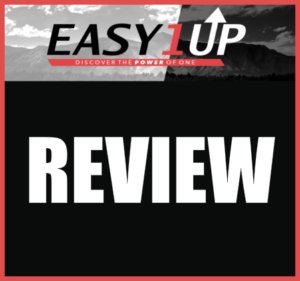 I have been hearing a lot about this new company called Easy 1Up from several different sources so, I decided to do some research on them.
I am sure like myself, you would also like to learn more about this new company. Even more so with them being a new company that wants you to invest.
To help you guys, I have done some research and prepared this My Easy 1up Review. I discussed all the information I found under each section which are; company profile, products, compensation plan and finally my thoughts.
Let's check out what I've found!
What Exactly Is My Easy 1Up? 
Easy 1Up is an online business opportunity which leverages what's called a "1 up comp plan business model". On the homepage of the website, you'll notice that there is a video in English with subtitles and not much more than that.  However, after doing some more research, I have found that Peter Wolfing is the owner  and the one who has launched a number of similar systems over the years such as Turbo Cycler, Business Toolbox, Infinity 100, National Wealth Center, Pay Me Forward and maximum which no longer exists today.
The website was registered on Oct 2016 and is set to expire after one year. This is no surprise.
Easy 1up seems to be very popular in United State with more than 38.6% of its web traffic coming from there. Also, the site ranked among the top 2000 websites visited from United State. Other than United Kingdom, Nigeria, Canada, South Africa also contributes notable web traffic to My Easy 1up.
This is all about the company.
Products Offered By My Easy 1Up
Easy 1Up offers several different products and each product contains informative information about Internet marketing. Each product is listed below:
Elevation
Elevation contains Network Marketing Basics and Affiliate Kick Starter Video series.
Network Marketing Basics – This is just basic information about online network marketing. The information covers how to get leads, what online marketing company to join and the advantages & disadvantages of Network Marketing.
Affiliate KisckStarter Video Series – This is just a series of videos about several different topics which includes; writing techniques, ways to offer bonuses, how to create a free offer etc.
Cost: $25
Elevation Elite
This offer contains Free Marketing and Cash Generation Video Series. Some of the video series covers ads, market research, product creation and more.
Cost: $100
Vertex
This program is an Advanced Digital Business Video Series. The video series are on topics such as; traffic secrets, business systems, the launch process and more.
Cost: $250
Vertex Elite
This product comes with a two-part Money Counts Live Business course, Traffic Methods and other programs.
Cost: $500
Vertex Pro "Connect"
This product contains different topics ranging from Membership Authority to Social Media Domination plus much more.
Cost: $1,000
The Easy 1Up Compensation Plan
This company pays you through a three level-structured plan. This compensation plan allows you to keep your first referral, however you have to give your sponsor your second referral. After you give your second referral to your sponsor you get to keep any other referrals that you get on that level.
Before you can start earning commissions you have to buy one of the products Easy 1Up offers. As you get paid on each referral you are able to make up to 100% commission. The higher the product you buy the higher the commission you will earn. If you choose to buy the Vertex package, which cost $500, you will be able to earn commission from all the sign ups you get.
Affiliates within Easy 1 up will pay between $25 and $500 to the affiliate who initially enlisted them. After paying this 'Vertex, affiliates are then qualified to receive those amounts from affiliates that are subsequently enlisted. Also, every second affiliate you sponsor gets positioned to your upline along with the payment. These payments are distributed using a 1-up model through their uni-level compensation structure.
if you are not familiar with what a unilevel looks like, look at the example below:
Position 1:  Personally enrolled members
Position 2:  Position 1's personally enrolled members
Position 3:  Position 2's personally enrolled members
These payments are made to affiliates across each of the 4 tiers that Easy 1up offers, with the benefits of top tiers being that they automatically qualify an affiliate to gain payments from the bottom tiers.
The top tier of membership qualifies that affiliate to gain commissions from all the four tiers. This level also removes the requirement to pass-up the second gifting payment that forms part of the compensation structure for the other tiers of membership.
My Final Thoughts On Easy 1Up
Easy 1up is another company with the insane amount of ROI payout promises. However, without any income source and credible assets, it is difficult to believe it will last for the long run.
No solid information is shared about the people behind the company and combined with the 1-year domain registration, suggests that they may not planning to stay long and may close the business when( or if) memberships slow down.
The overall sustainability of this company is questionable. This makes me have second thoughts about investing in them. However, what you decide to do is ultimately up to you.
I hope you liked My Easy 1up review and learnt valuable insights about the company.
My Personal Recommendation:
Now if you're looking to earn a substantial income from home I strongly recommend establishing "multiple" streams of income. The following the link that I've posted here below reveals a proven system in which you'll have someone who is already making six figures a year, guide you to six figures within the next 6 months by the hand… How cool is that, aye 😉
In fact, check out what some of the others saying:
Ryan F.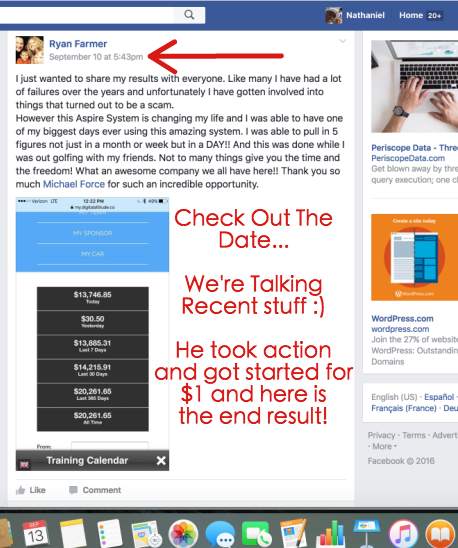 Vincent O.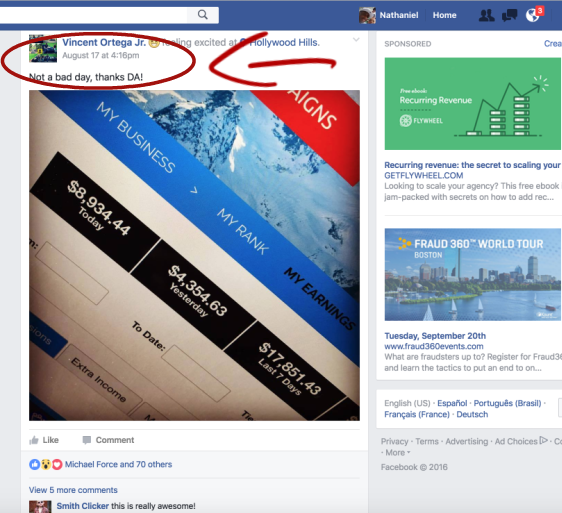 Now it's your turn!
Press play watch the video below and get started now.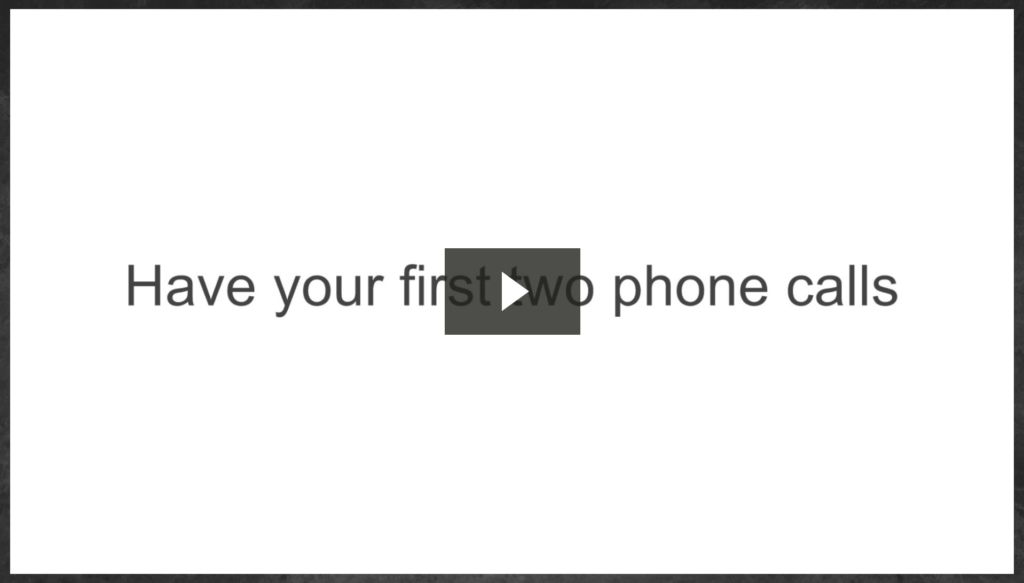 Again, I hope you enjoyed this Easy 1 Up review and I'll see you all at the top!
God bless,
Nathaniel Laurent
PS. All questions are welcomed, feel free to leave it in the comment area below… again God bless!