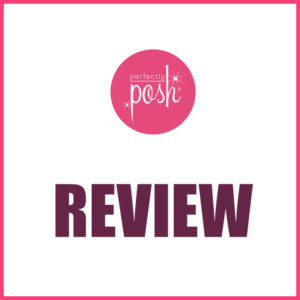 Welcome to my Perfectly Posh Review!
I've recently been hearing a lot about this new company so, I decided to have a detailed look on them.
I am sure like myself, many of you would also like to know more about this company. More so, if you are looking to buy their products or invest in them.
To help you guys, I have spent some time, done some research and prepared this Perfectly Posh Review. I have divided this into company profile, products, compensation plan and finally my thoughts.
Let's check out what I uncovered.
What Is Perfectly Posh?
Perfectly Posh is not a regular earn-money-from-internet type of company. They have tried to differentiate themselves from others by being a bath & body products shop, but also providing affiliate income source for their members.
Perfectly Posh was established in 2011 by CEO and co-founder Ann Dalton and another co-founder Andrew McBride. They are experienced in designing, marketing and organizational management.
They have focused their online marketing on the U.S. which is where most of their visitors are from. They contribute to almost 95% of all their web traffic. Their domain registration also seems legit.
Let's check out their products.
Products Perfectly Posh Offers
Perfectly Posh products offer a world of fun and pampering for anyone who loves delightful bath & body items and cosmetics. The packaging design based on colorful motifs and graphic novel designs that is truly eye catching when they are displayed. You can't deny that the products are intelligently named and beautiful to look at.
The categories of products are:
Hands + Feet
Face + Lips
Body
Hair
Bath
Some of Perfectly Posh products include:
Face masks
Body mud
Hair care
Hand creme
Posh body
Scrubby
Skin Sticks
Specialty face
Play footsie
and more
Perfectly Posh products range between $5 – $25. Most of their products are higher than $15.
The Perfectly Posh Compensation Plan
To enroll in their compensation plan, you must first purchase their $99 priced starter pack.
This pack contains the items below:
Anti-Aging Serum
Face Paste (Peppermint Mask)
Lil Snarky Big Fat Yummy Hand Creme
Rubby Scubby Foot Scrubber
Tote Bag
Promotional materials
10-pack of samples of Key Lime Pie Chunk
A bag of 50 Lacons
Affiliate members of Perfectly Posh are called consultants. They can earn a personal commission anywhere from 20% to 31% depending on rank.
There are also downline bonuses that ranges from 1% to 6%, however this depends on the consultant's rank.
Personal volume quotas, team volume, and company volume are required to rise in the ranks. You will need to make it to the highest rank to receive maximum bonuses.
Look below to see the quotas
$500 per month personal volume
$20,000 per month team volume
$100,000 per month company volume
4+ qualified frontline (Four 1st gen.)
My Final Thoughts On Perfectly Posh
You should consider Perfectly Posh as more of a cosmetics company than a network marketing company to fully understand their business. They sell regular bath and body products and make a profit doing so.
When you become their consultant, you have to consider yourself as a cosmetic shop owner. You need to take all the required initiatives to stock, display and market your goods to make any decent sales. If you can do that, you can surely generate enough money to get you going. You can also take advantage of their ranking system and affiliate benefits.
However, if you don't have what it takes to sell the products, this may not be the right opportunity for you.
The decision is yours to make.
I hope you liked my Perfectly Posh review and learned valuable information about the company and their investment policy.
My Personal Recommendation:
Now if you're looking to earn a substantial income from home I strongly recommend establishing "multiple" streams of income. The following the link that I've posted here below reveals a proven system in which you'll have someone who is already making six figures a year, guide you to six figures within the next 6 months by the hand… How cool is that, aye 😉
In fact, check out what some of the others saying:
Sarah G.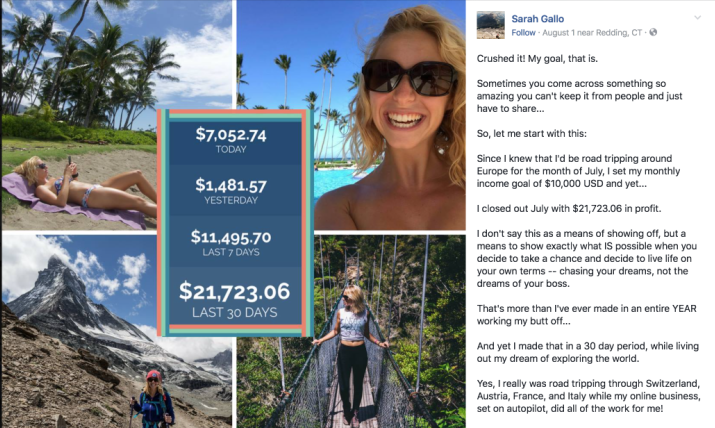 Daniel C.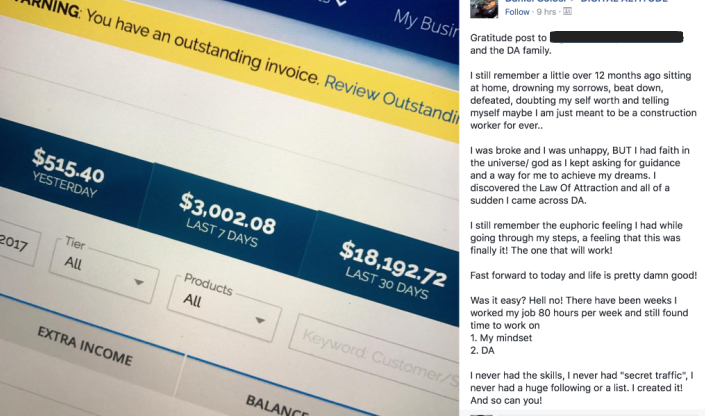 Now it's your turn!
Press play watch the video below and get started now.
Again, I hope you enjoyed this Perfectly Posh review and I'll see you all at the top!
God bless,
Nathaniel Laurent
 PS. All questions are welcomed, feel free to comment below… again God bless!